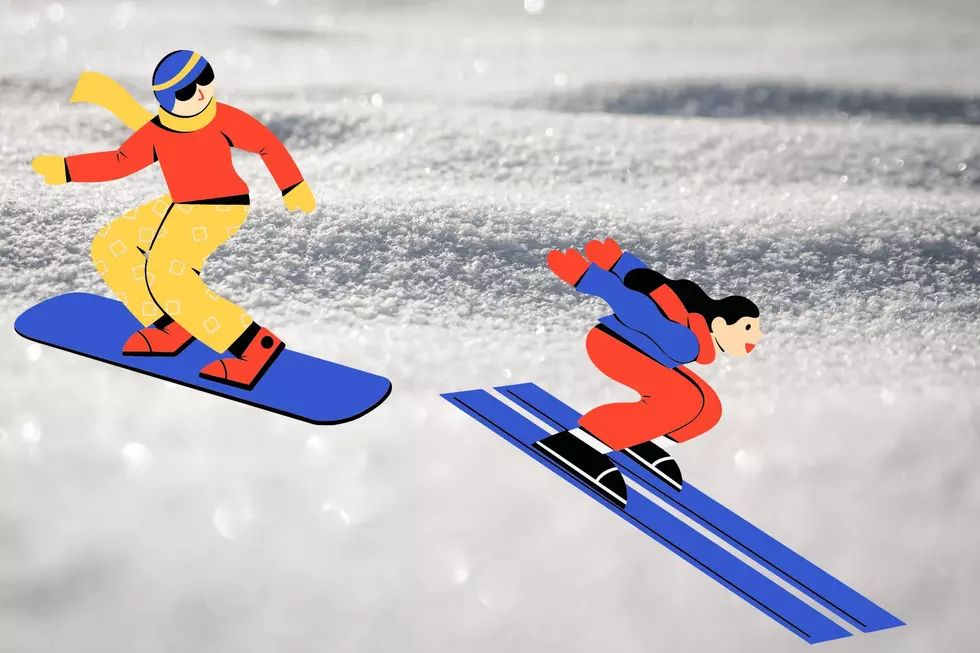 Missoula Gets Waxed: Buy A Cider, Get A Free Wax for Skis/Snowboards at Event
Photo Credit: Christian Grant using Canva
If you haven't noticed it's been snowing in Missoula lately, you either don't live here or you're out of town. I know it's not technically winter, but under these circumstances I'd still say the city qualifies as a "winter wonderland," though many Missoulians wouldn't use such a term, and not just because it's kinda flamboyant. This kind of weather understandably annoys some people. It's wet, messy and it makes driving harder.
But if you like skiing or snowboarding, this weather is exciting. According to the Farmer's Almanac, Montana should get plenty of snow this winter. I hope that prediction comes true, because I can't help but get my hopes up for a solid season of hitting the slopes. My heart is ready, and soon my snowboard will be too.
On Friday, December 9th from 3pm to 8pm at Western Cider, you can get a free wax for your skis or snowboard (and a free waffle on a stick!) with the purchase of a cider, while supplies last. Shout out to Board of Missoula for hooking up the wax. Here's the event page for more details.
Waxing your skis and snowboards is important for keeping the equipment in good condition. It reduces friction with the snow and helps you move faster, but not too fast as long as you remember to turn your french fries into pizza, if ya gather my lingo. I think we've got a really fun season ahead of us, and getting our equipment waxed up will help us make the most of it. Cowabunga, dudes.
10 Businesses That Should Open a Location in Missoula
We asked, and you answered, and then we brainstormed a little bit too. Here are 10 businesses that we think should open a location in Missoula, Montana.