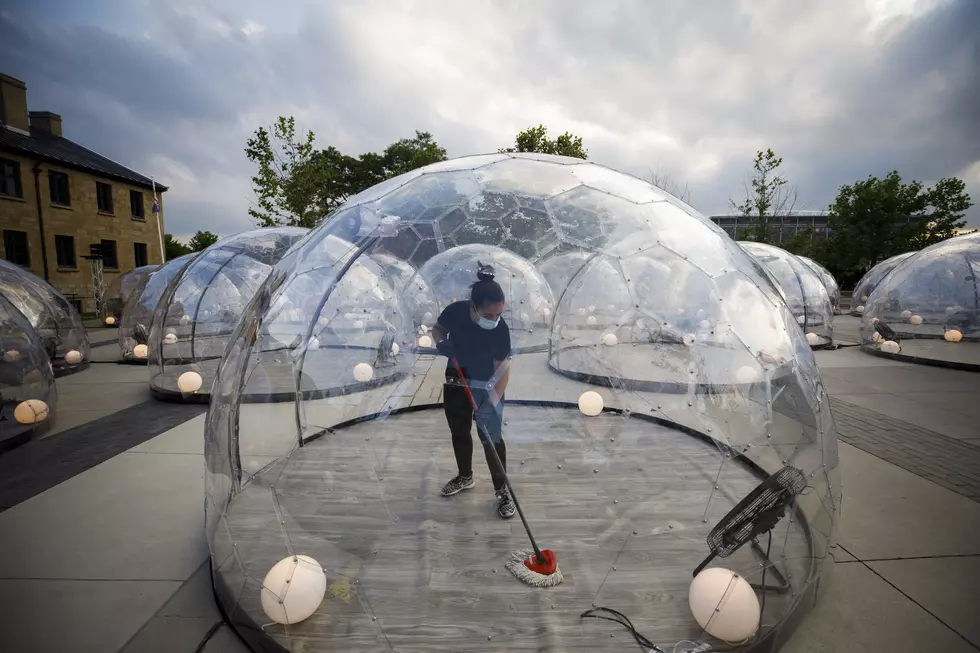 Highlander Beer's Igloos Are Back For The Season
Cole Burston/Getty Images
We've all had to adapt to the crazy year that is 2020, and that means changing our routine and doing things to stop the spread of COVID. For a lot of people, that might mean no more restaurants for a while - being able to dine outdoors was a great thing during the spring and summer, but once the cold weather rolls around, indoor dining may not be where people want to be spending their time.
Which is why places around Missoula are working to bring the indoors to the outdoors! We already talked about The Top Hat installing their domes for outdoor seating, and now it looks like Highlander Beer is bringing back their famous Igloos.
That's right, Highlander Beer had been doing outdoor domes for the winter before it was cool, and now they're officially back for the season. Like the Top Hat, you'll need to reserve a spot beforehand, which you can do right here. For $35, you can rent an igloo with full service for three hours. For $80, you get that, plus an appetizer of chips and salsa, a whole pizza, and a family-style salad.
And of course, things are updated this year due to COVID-19 - they're not allowing more than 6 people in the igloo at a time, and servers will not be entering the igloo while you're in there.
It's so nice to have another option to eat and drink and hang out this winter. Have you ever used one of Highlander's igloos before? Think you'll be reserving a spot this year? The igloos officially open on November 23rd.
See Striking Photos of the Tourism Industry During COVID-19