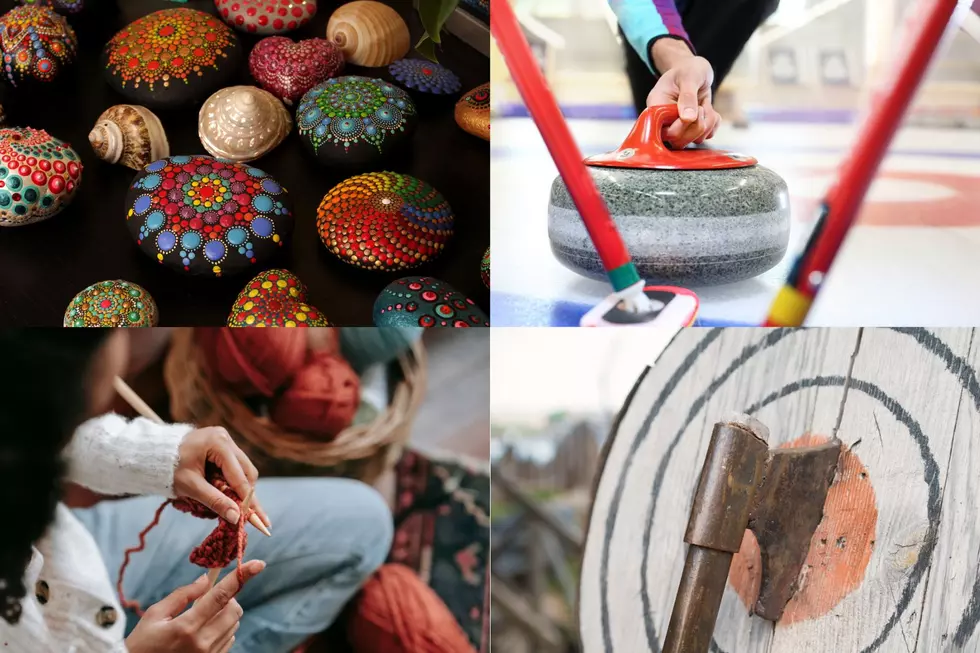 Addictive and Weird Hobbies to Try in Missoula
Christian Grant/Canva
I know what you're NOT thinking "nobody in Missoula does weird hobbies" because weird hobbies are all over the place in this city, here's a list to prove it:
Model Trains
The Missoula Model Railroad Club is definitely a thing. Here's an article on their event last September.
Knitting
Please don't be mad at me for indirectly calling knitting weird, I'm a simple dudebro so it's weird to me is what I'm saying. Anyway you can take knitting classes through the Lifelong Learning Center although registration is currently closed.
Axe Throwing
This is probably the most Montanan hobby... well, besides plain-old shooting. Lookout Throwing Co has you covered next time you want to throw something sharp, I guess.
Mandala Rock Art
It's not the most common kind of art but it sure is beautiful, and you can take classes through the Lifelong Learning Center.
Fly Tying
Fly tying is "the process of producing an artificial fly used by fly fishing anglers to catch fish" according to Wikipedia. Yes, this hobby is so weird I had to look up what it even is. If you'd like to try it out, check Missoula Angler's website for more details and their contact info.
Aromatherapy
I had to Google this one as well, but according to the Lifelong Learning Center's website for this class, aromatherapy "is the practice of using essential oils for therapeutic benefit" and that "essential oils simultaneously benefit the physiological as well as psychological systems of the body." I'm not sure how effective it is but it's certainly an interesting hobby.
Curling
Don't you dare say it's not a sport. Here's the Missoula Curling Club page that tells you how to get involved.
10 Businesses That Should Open a Location in Missoula
We asked, and you answered, and then we brainstormed a little bit too. Here are 10 businesses that we think should open a location in Missoula, Montana.
Get to Know Missoula A to Z
All about Missoula, Montana.