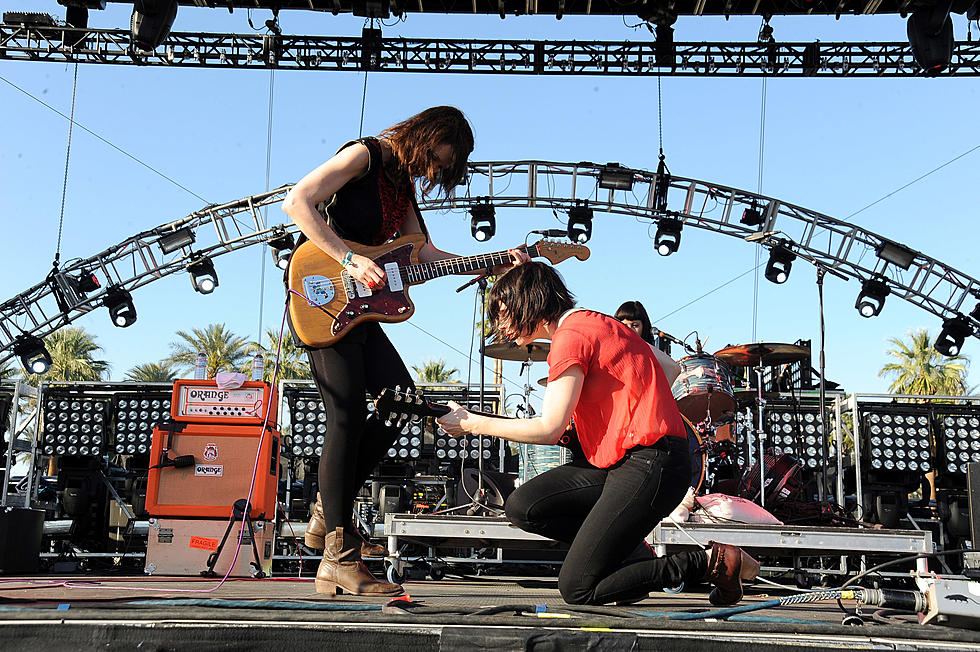 Watch Trailer For New Movie From Artist Who Just Played Missoula
Frazer Harrison/Getty Images For Coachella
A few days ago, Sleater-Kinney came to the Kettlehouse Amphitheater near Missoula and completely rocked the house. I know, I was there. I've been a fan of Sleater-Kinney for a long time, and this was the first time I got to see them live - it was an incredible set, with a great mix of new and old songs.
If you're not familiar with Sleater-Kinney, you may be familiar with one of its members for her other pursuits - Carrie Brownstein, who starred with Fred Armisen on the sketch comedy series Portlandia for eight seasons. Over the years, she's done some acting, some writing, some directing, and yeah, some music too - Sleater-Kinney has released two new albums in the last three years.
One of those albums, The Center Won't Hold, was actually produced by St. Vincent, and her friendship with Carrie Brownstein forms the basis of a new movie that's scheduled to be released next month. Just a few days after she performed in Missoula, that trailer has now dropped online.
The movie is called The Nowhere Inn, and it's a mockumentary-comedy-horror(?) movie that sees Brownstein directing a movie about St. Vincent's life, only for things to start to go awry. I'm really into this trailer, and I've heard interesting things about the movie - it premiered at the Sundance Film Festival back in January 2020, but it hadn't secured a release until now.
The movie is set to open in theaters and on VOD the same day, September 17th. Think you'll be checking it out?
LOOK: The most famous actress born the same year as you
Many of the actresses in this story not only made a name for themselves through their collection of iconic performances, but also through the selfless, philanthropic nature with which many of them approached their stardom. In an age of flipping the script on societal norms, many of these actresses are using their voices and platforms to be advocates for those who are otherwise unheard.
LOOK: The Most Famous Actor Born Every Year
READ ON: See the States Where People Live the Longest
Read on to learn the average life expectancy in each state.