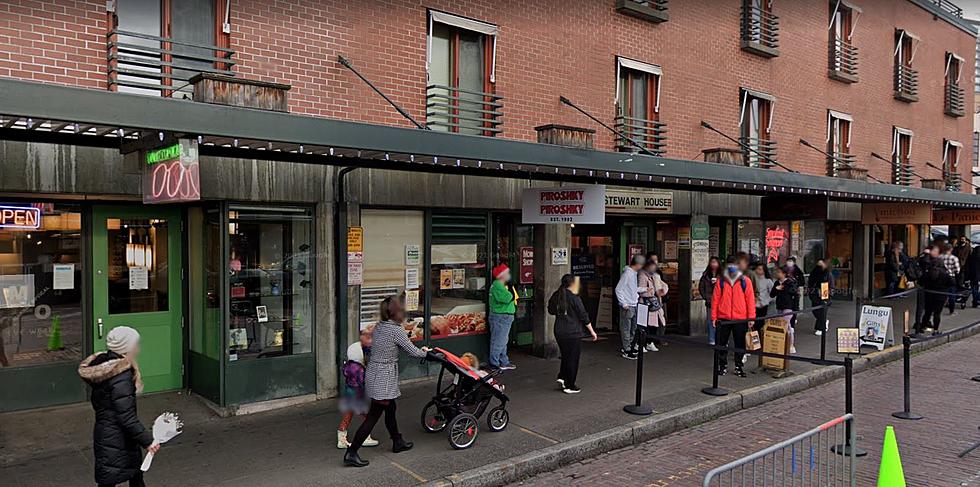 Favorite Seattle Snack Returns to Missoula For One Day Only
Google Maps
A couple of weeks ago, my girlfriend and I took a trip to Seattle - and since we knew we were going to be spending some time at Pike Place Market, I messaged a friend who used to live in the area to get some tips on the best places to eat.
She sent back a huge list that we couldn't possibly finish in one day, but we managed to do pretty good - we had a quick bite at Mee Sum Pastry (excellent rangoons), sampled some mac and cheese from Beecher's Handmade Cheese, and had dinner at The Pink Door. But there was one place that I would have loved to check out that I didn't - and if the line was a little shorter, maybe we would have stopped in.
Luckily, I'll have another chance, and I won't have to drive all the way to Seattle to check it out!
Piroshky Piroshky is Returning to Missoula
As evidenced by the swarms of people that I saw around their shop in Seattle, Piroshky Piroshky is a big deal. And if you're craving one in Missoula, here's your chance - they're taking their food truck and parking it outside Imagine Nation Brewing for one day only, on Thursday, July 7th.
Now here's the twist - these things are going to be in high demand, so you can't just walk up and order a piroshky. You have to place an order in advance via their website before July 5th. The minimum order is $50.
This isn't the first time they've come to Missoula, but it doesn't happen all that often - and from what I hear about Piroshky Piroshky, it definitely sounds like it'll be worth it.
10 Businesses That Should Open a Location in Missoula
We asked, and you answered, and then we brainstormed a little bit too. Here are 10 businesses that we think should open a location in Missoula, Montana.
14 Destinations to Visit With Direct Flights From Missoula
Here's a list of places to visit (and things to do while you're there) with nonstop flights out of the Missoula Montana Airport.
Missoula Pride Parade 2022