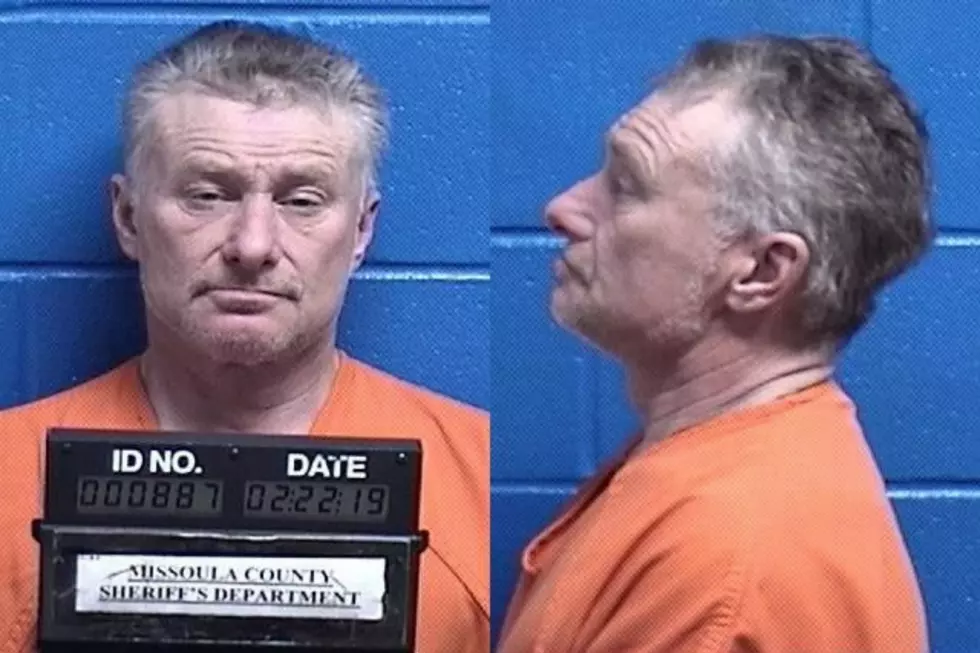 Missoula Police Arrest Man for Robbery and for Possessing Meth
Photo Courtesy of Missoula Jail
Just after 5:00 pm on Tuesday, Missoula Police officers responded to the report of a shoplifter at a grocery store in the 2300 block of Reserve Street. Before the officers arrived, the complainant said the suspect left the scene. Police Public Information Officer Travis Welsh explains.
"When the officers arrived, they made contact with the complainant who said he observed a male select several items from inside the store and then left without paying for them," Welsh said. "The employee said he followed the male. When he caught up to him, the suspect male turned and confronted him in a fighting stance. The suspect suddenly reached into a pocket in such a manner that the employee thought he may have been reaching for a weapon. At that point, he let the suspect go."
According to Welsh, the employee watched the suspect go into another store that was across the street.
"The officer accompanied an employee to an adjacent store where they located the suspect and took him into custody," Welsh said. "After the suspect was arrested, he was found to be in possession of a substance that was later determined to be methamphetamine. He is identified as 52-year-old John Erickson."
Erickson is being charged with felony robbery and felony criminal possession of dangerous drugs.