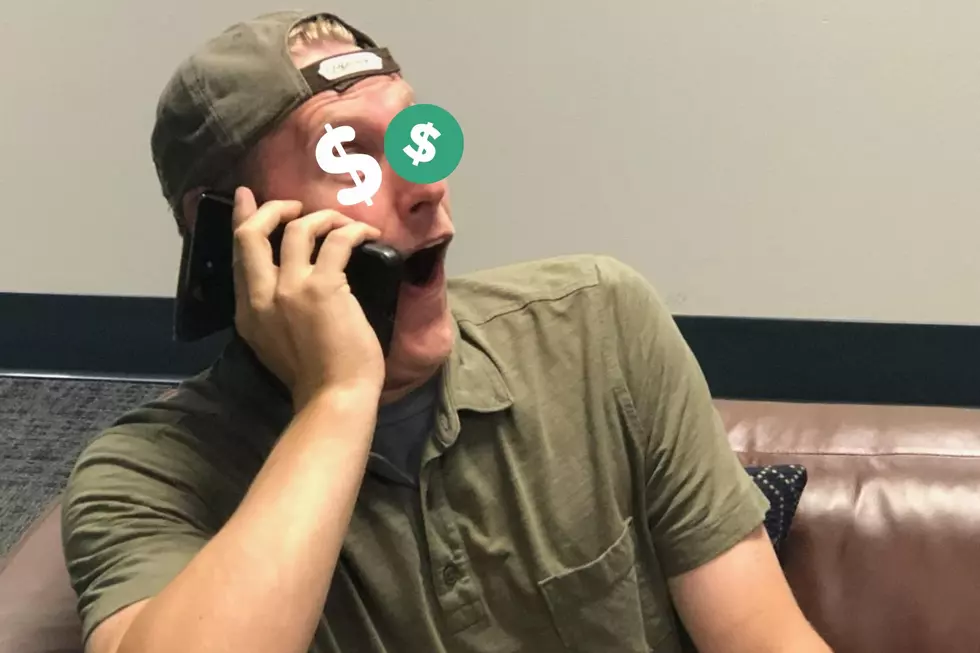 Things You Can Buy In Montana For $30,000
Credit: Benny Edwin / Canva
With the biggest cash contest of the year on the horizon beginning on September 19th, the buzz is all around Montana. The question begs to be asked...
"What WOULD you do with $30,000?"
The usual suspects come to mind, just like the ones that you think of when you drop a few bucks on the Powerball or Montana Lottery at the gas station or the grocery store....pay down debt, get a new car, buy an oversized telephoto lens...the usual stuff.
Imagine packing this thing for a weekend hiking trip...at least you'll get the best shots for the gram?
If you win $30,000 by October 15th, here some uniquely Montana things you can buy for that amount or less.
Quarter Acre Of Land In Hobson - $15,000
Smack dab in the center of Montana is this residential land that is undeveloped, with few neighbors and rife with potential. You can see more the listing from Big Spring Realty HERE
This Trailer Home In Kalispell - $15,000
It has axles, 728 sq ft of living space, and a cheap price. The land it sits on is also for sale, but the realtor is selling the unit separately. More pictures and the listing is available HERE
All 6 Escape Rooms From Big Sky Breakout - $20,000
When it was announced that Big Sky Breakout in Missoula was closing its doors in December 2021, no word was available on what would happen to the space. Now they are selling all of their escape rooms to anyone with the cash. You could buy all 6 for $20,000 flat.
RELATED: Missoula Escape Rooms For Sale
Pay Down Debt - $ ? $
According to the most recent data available from Experian, the average Montanan is liable for $5,700 of credit card debt. Winning Cash Cow would certainly fix that and have plenty left over. Anyone remember the "Credit Card Debt" song from Family Guy?
Unfortunately for Peter, he lives in Rhode Island where the average credit card debt is way closer to $30,000 than it is in Montana. Sucks to be you, Mr. Griffin!
This Undeveloped Lot In Phillips County - $28,000
Located in Malta about 45 miles south of the Canadian border, this property measures 0.4 acres and used to be the site of a home that was recently demolished. City water is available but not hooked up, and there's a natural gas hookup already on the property.
I guess you could get this lot and try to make a happy buck developing it, but taht would require a lot more than 30 stacks of Benjamins. A future property owner could enjoy it and hope for another oil boom?
This listing is available HERE
A Final Word
No matter what plans you have for winning $30,000 are in Cash Cow, take some lessons from people who won big but lost it all:
Plan the work, work the plan - if you don't how exactly how to spend the money, you can speak to a financial advisor
Don't use the money to feed your vices like drugs or alcohol (duh!)
10 Celebrities Who've Lived In Missoula
Sure, tons of celebrities like to visit Montana but here are 10 who actually lived in Missoula.