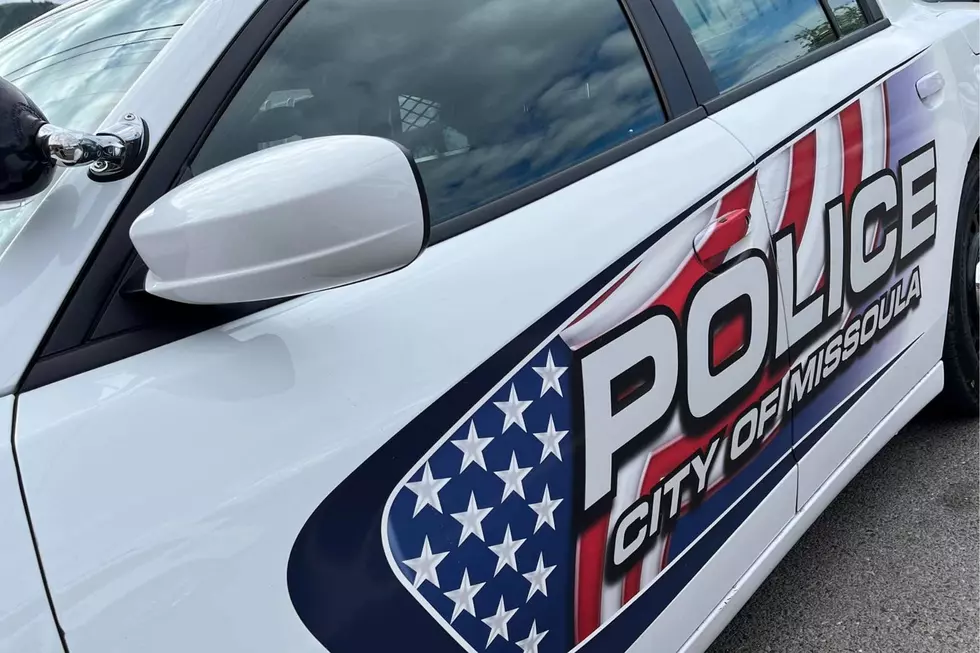 Two Separate Women on Probation Arrested For Having Meth in Missoula
Credit: MPD
On June 28, 2022, a Missoula Police Department officer was assisting a U.S. Marshall who had just placed 30-year-old Bella Dally under arrest on a $100,000 warrant out of Montana's Fourth Judicial District Court. Police Public Information Officer Lydia Arnold picks up the story.
"Missoula police officers assisted an outside agency with a warrant arrest," Arnold said. "When Bella Dally was taken into custody, a substance consistent with methamphetamine was located on her person. Dally was taken into custody and transported to the Missoula County Detention Center. This case is still under investigation."
Prior to transporting Dally, the officer performed a pat-search and asked Dally if there was anything he needed to be aware of. According to court documents, Dally said she had drugs on her. The officer located a plastic bag in Dally's front pocket with a crystallized white substance in the bag that the officer recognized as methamphetamine.
The substance weighed 1.26 grams and later tested presumptive positive for methamphetamine on a TruNarc test. A search warrant was obtained for Dally's apartment. In the apartment, a Missoula Police Department Detective located a black handbag with Dally's identification in it. The bag contained Ziploc baggies and digital scales. The baggies also contained trace amounts of a substance believed to be methamphetamine.
This case was filed direct to District Court and Dally is currently being charged with felony criminal possession of dangerous drugs.
On that same day, a Missoula Probation Officer had performed an authorized probation search on his probationer 30-year-old Amanda Deck.
"Probation and Parole requested assistance from Missoula Police officers after they conducted a probation check on Amanda Deck," Arnold said. "During the probation check, Deck was located with drugs and paraphernalia on her person. Officers placed Deck under arrest and she was transported to the Missoula County Detention Center on additional drug-related charges."
The officer located an empty baggie, a rubber tourniquet, a used needle, and a baggie containing a crystallized white substance. The officer recognized the white substance as methamphetamine and it later tested presumptive positive on a TruNarc. Deck was most recently released from jail on June 16, 2022, after bailing out. She admitted to using meth on June 28, 2022, to her probation officer.
Deck is currently being charged with felony criminal possession of dangerous drugs and criminal possession of drug paraphernalia.
The information in this article was obtained from sources that are publicly viewable.
LOOK: Historic 2022 Flooding in Southern Montana Not Soon to Be Forgotten
Widespread flooding wiped out roads, bridges, buildings, and powerlines throughout riverside communities from Yellowstone National Park and Paradise Valley to Red Lodge. The Yellowstone River winding through Billings crested Tuesday, June 14, 2022. At 11:30 a.m. the National Weather Service in Billings reported the river rose above flood stage and was forecasted to hit 14.7 feet, nearly hitting the 15-foot record set in 1997.
10 Biggest Missoula Concerts of the 2000s
10 of the biggest, most exciting concerts to come to Missoula in the 2000s, in no particular order.
Popular Downtown Missoula Bars For Sale
See photos of the iconic Missoula bars The Badlander, Locals Only, The Golden Rose, and Three in the Side. The businesses were
listed for sale
with an asking price of $3,200,000.