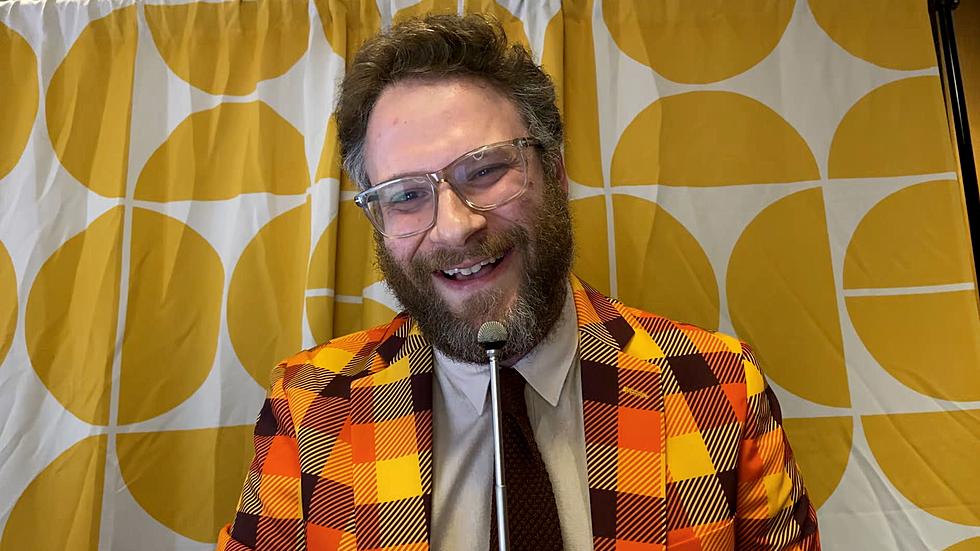 Seth Rogen is Selling Montana Pottery and Highlighting Legal Weed
Getty Images / Getty Images for Hilarity for Charity
This is one of those sentences that seem obvious as soon as you hear it, but did you know that Seth Rogen has a cannabis company? It's true! The guy who made his name portraying stoners in movies like Pineapple Express and Knocked Up co-founded a company named Houseplant in 2019 with Evan Goldberg (his co-writer/co-director on several projects, including Superbad and This Is the End).
Houseplant is a company that believes strongly in educating people about cannabis use and working for its legalization everywhere. But that's not all they do - you see, a few years back, Seth Rogen apparently developed a significant interest in pottery. So he's been using Houseplant to team up with potters that he thinks produce interesting work - and now, he's actually teamed up with a Montana artist to sell his pottery on Houseplant's website.
That potter is Adam Field, who's based out in Helena. He and Rogen have been collaborating for a bit, and some of Field's work on the site are based on designs that he and Rogen worked on together. KPAX has the story with Field about how he and Rogen first got to know each other.
This is obviously pretty big for an artist like Field, but he also believes that it's big for the pottery community at large - when a celebrity that's as well-known as Seth Rogen really puts his energy behind something like this, it can expose that art to a lot of people who may not have seen it otherwise.
You can check out Houseplant's website to learn more, and you can see Adam Field's page on the website right here.
Amazing Airbnb in Montana Makes Thrillist List for Gorgeous Views
Looking to get away? This home in Livingston made the list of "10 Incredible Airbnbs Around the Country with Drop-Dead Gorgeous Views."
18 Cool Things to See at the New SCHEELS Store in Missoula
The wait is over! Have you checked out the new store at Southgate Mall yet? Here's a collection of things that I found to be pretty cool while walking around SCHEELS.
20 Montana Distilleries You Have to Visit
The Montana distillery scene is certainly taking off, and with the access to local ingredients, you can feel good about supporting these establishments all across the state. Here are 20 distilleries that are worth a visit.