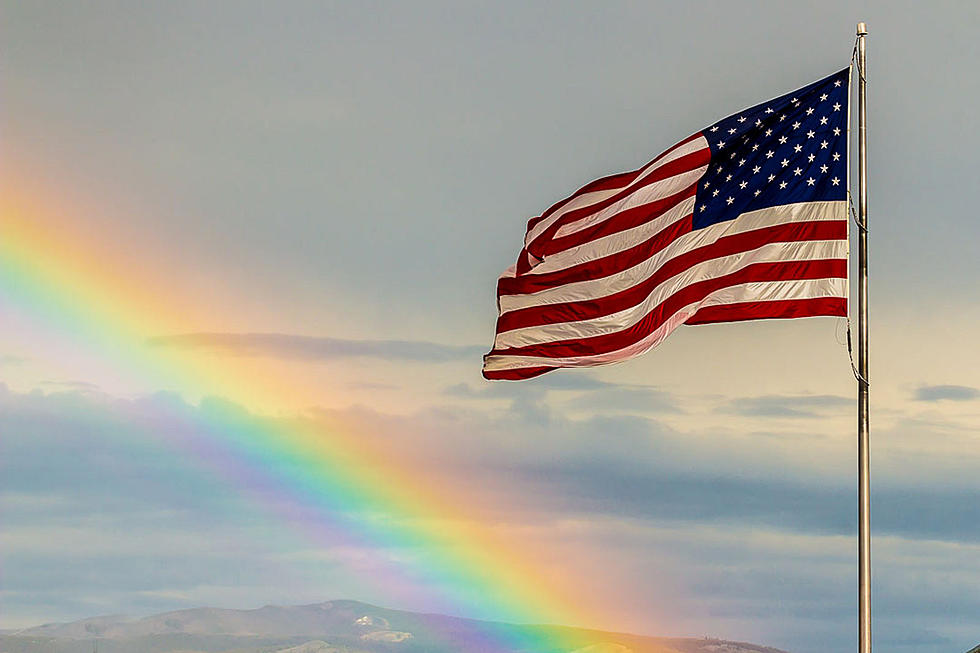 Second Annual Flag Day Walk in Hamilton Is Planned
American flag. (Mike Daniels Photo)
A group of people with American flags will be walking from Hamilton to Corvallis Monday, June 14, on Flag Day. the group is being organized by Will Hutchin, and includes some of the veterans at Ravalli American Legion Post 47.
Hutchin had the idea last year, in an effort to increase patriotism and respect for the Red, White and Blue. He also wanted to support those in the military, veterans, first responders and law officers. As he said, "Those who have the American flag on their uniforms."
He intended to walk the route by himself last year, but was joined by other veterans and members of the public. So, he's doing it again. The same route will be used this year, starting at the Hamilton High School parking lot. There will be plenty of parking since school is out for the summer. The walkers will be meet at 9 a.m. There will be a blessing and the Pledge of Allegiance. After that, at 9:11 a.m., those participating will walk along Fairgrounds Road to US 93 and turn north, walking at a leisurely pace along the pedestrian trail along the highway to Woodside, and then along the Corvallis Cut-off road to the Corvallis Main Street, concluding at the Corvallis High School, 7 1/2 miles later.
He doesn't want any political banners, just American flags, if you'd like to bring your own. They'll also make room for golf-cart sized vehicles for those who are not able to walk the route. Also, if you only want to walk part of the route, you can join or leave at the Blodgett Park along US 93 or at Woodside. Last year, a vehicle with flashing lights accompanied them on the edge of the highway, so please drive carefully.
Past Post 47 Commander Rush Cook supports the walk, and reminded the public that initially there were 13 stars on the American flag, representing the 13 colonies. Stars were added as states were admitted to the union, with Alaska and Hawaii being the 49th and 50th states. The thirteen red and white stripes have not changed, representing those first colonies. You don't need to register to be on the walk, Hutchin said. Just show up before 9 a.m. at the HHS parking lot June 14.
KEEP LOOKING: See what 50 company logos looked like then and now