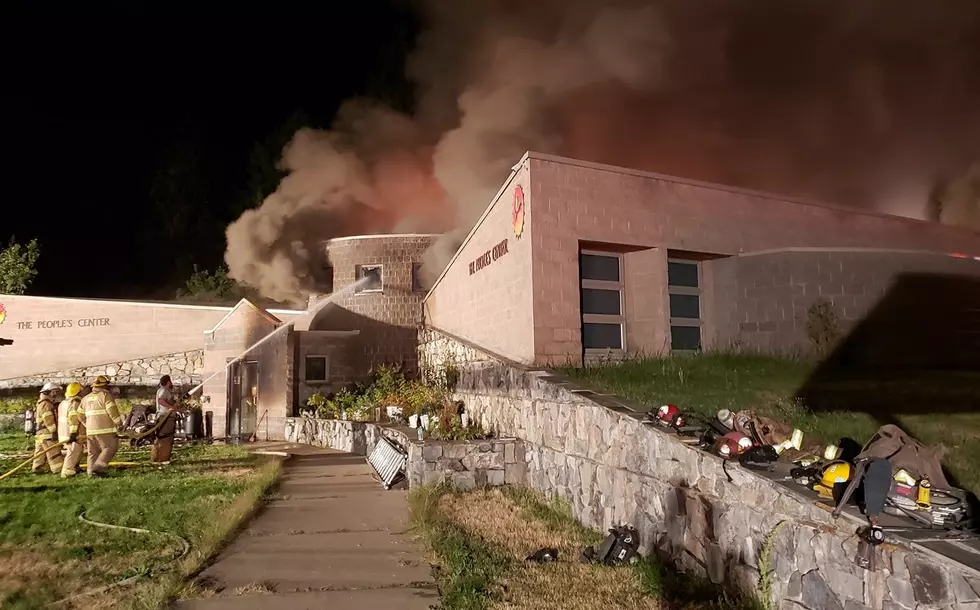 People's Center in Pablo Moving To New Location After Fire
Photo courtesy of The People's Center on Facebook
in September of this year, we got the news that the People's Center in Pablo, a beloved institution that celebrated the cultures and traditions of the Salish, Pend d'Oreille and Kootenai tribes, had been badly damaged in an arson fire which left one dead. It was horrific news to hear, although people were relieved to discover that the fire did not reach the museum portion of the center, which meant the artifacts and photos inside managed to survive.
But it seems as if the fire damage to the building was too severe to allow the People's Center to continue to operate there. So as a result, they're moving locations - they'll be vacating their old spot in Pablo and they'll be relocating to an old restaurant building in the Allard Complex along US Highway 93 North in the Mission Valley. The center, the gallery, the educational center, the museum, the gift shop - everything that was part of the old People's Center is making its way over to the new area.
The staff of the People's Center are seeing the move as a fresh start, which will allow them to rebrand and grow along with the people. The current hope is to have a soft opening in December, with a full grand opening to come sometime after that (my guess is that it'll probably happen once COVID cases finally begin to die down).
It's great to see the People's Center taking tragic circumstances and turning them into something positive, and allowing for their community to grow and continue to tell their history. Will you be checking out the new People's Center once it opens?
LOOK: 50 photos of American life in 2020