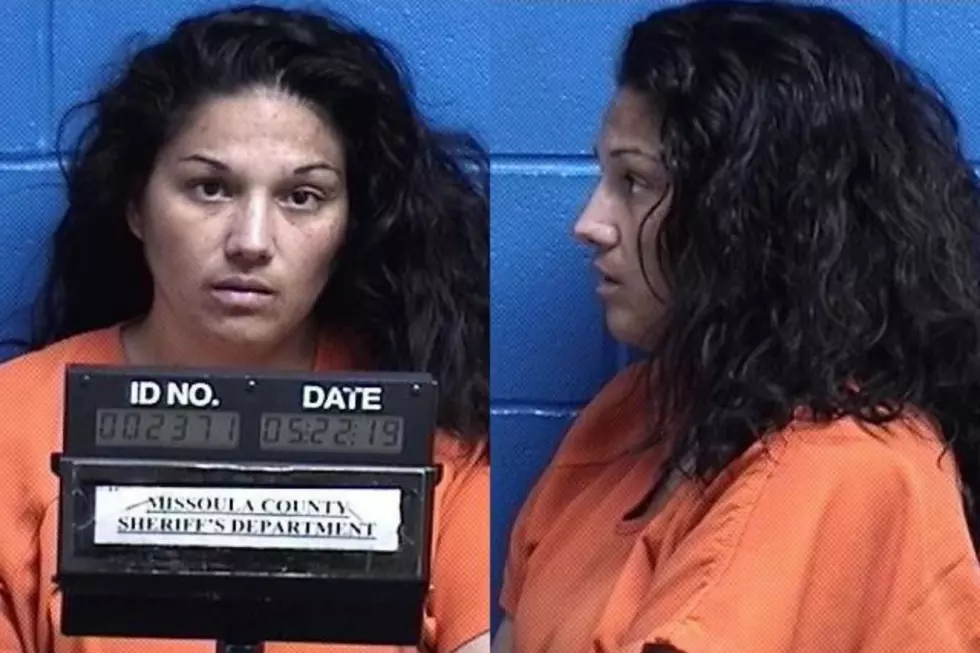 MPD Helps Apprehend Woman Violating Probation, Drugs Were Found
Photo Courtesy of Missoula Jail
At about 4:00 p.m. on Wednesday, agents from Montana Probation and Parole requested assistance from the Missoula Police Department. Police Public Information Officer Travis Welsh explains.
"Agents requested assistance from the Missoula Police Department in stopping a vehicle that was occupied by a person that they had been seeking for a probation violation," Welsh said. "Officers responded and initiated a traffic stop in the 3700 block of Kingsbury Place. One of the people identified in that vehicle was 34-year-old Virginia Green."
Welsh says officers identified Green, but she did not make it easy on them.
"She initially gave fictitious information and was arrested for obstructing a peace officer," Welsh said. "During the course of the investigation by probation and parole officers, items of illegal contraband were located. They found prescription pills and a small amount of marijuana."
According to Welsh, Green was transported to the Missoula County Detention Center. She is being charged with felony criminal possession of dangerous drugs, possession of drug paraphernalia and parole violation.