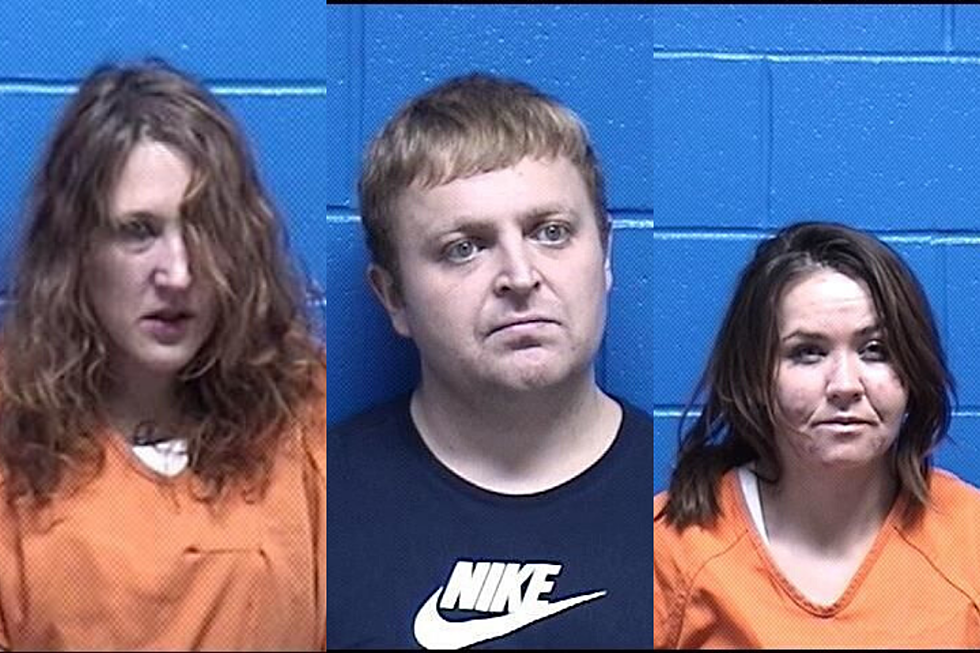 MPD Arrest Three People for Possessing Meth With Intent to Distribute
Photo Courtesy of the Missoula Jail (Quinn, Rudnitskiy, Weeks)
At around 9:00 p.m. Monday, Missoula police officers responded to the report of a suspicious female at a motel in the 3300 block of Brooks Street. The complainant reported that the female was walking around the property, looking into windows, acting very strange, and concerning other guests. Police Public Information Officer Travis Welsh explains.
"When the officers arrived, they spoke to the desk clerk who informed them that the female had been seen going into a specific room and had not left since," Welsh said. "The officers knocked on the door several times. They were eventually met by a male who opened his door and provided officers with a fictitious name. There was another female in the room who provided her name. Eventually, a third person was located hiding in the room under some clothing and a blanket."
At that time, two of the three were arrested for obstructing a peace officer because they refused to accurately identify themselves.
"Eventually, all three were arrested for possession of dangerous drugs with intent to distribute after a large amount of a white crystalline powder was located in the room, as well as items of paraphernalia," Welsh said. "That led to officers to believe that the trio may have been involved in the sale of dangerous drugs. The three were identified as 31-year-old Yevgeniy Rudnitskiy from Spokane, 30-year-old Shandel Weeks who is a local transient, and 36-year-old Aurora Quinn."
All three individuals are currently being held for felony criminal possession of dangerous drugs with intent to distribute and for a handful of other offenses.