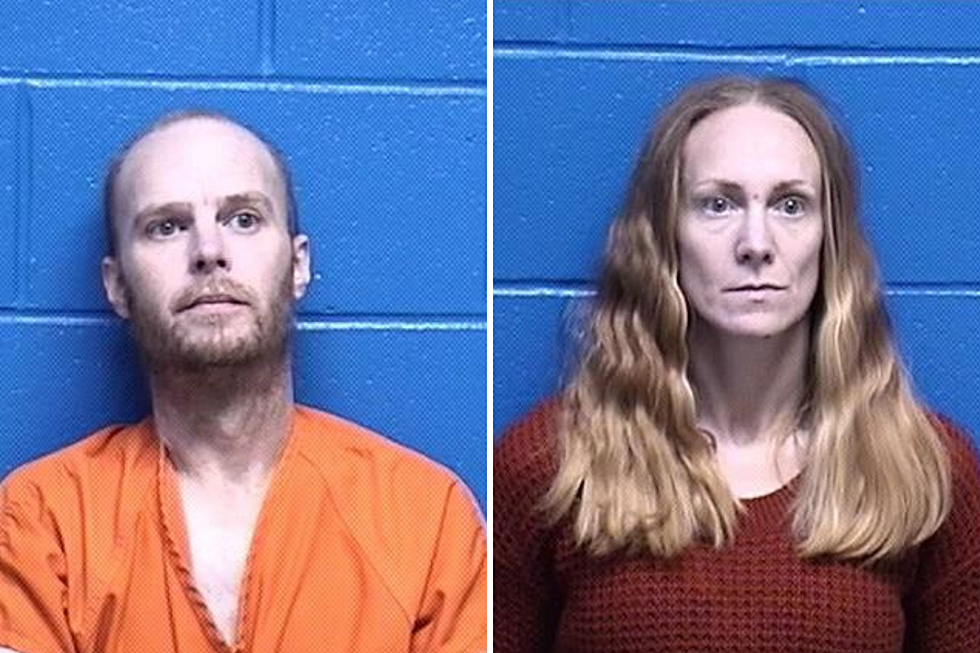 MPD Arrest Couple for Possessing Drugs, Man Charged With Intent to Sell
Photo Courtesy of the Missoula Jail
Just before 1:00 p.m. Monday, Missoula police officers arrested two individuals for drug related charges. Police Public Information Officer Travis Welsh explains.
"Lindsey Tracy and Chad Deschene were being held in connection with a drug case that was initiated on January 9th by patrol officers at the Missoula Police Department," Welsh said. "Since that time, an investigation has been ongoing. Interviews and search warrants have been conducted."
On January 9, 2020, a Missoula police officer conducted a traffic stop on a vehicle and identified Deschene as the driver and sole occupant of the vehicle. The vehicle was registered to Lindsey Amanda Tracy, who Deschene said was his girlfriend.
According to court documents, Deschene appeared to be under the influence of a drug and admitted to being a drug user. Officers observed apparent drug paraphernalia in plain sight within the vehicle. After officers searched the vehicle, they found various amounts of methamphetamine and a cell phone. An officer applied for and was granted a search warrant for the cell phone.
On January 23, 2020, an officer reviewed the information on the cell phone and discovered further drug activity. On January 27, 2020, officers executed a search warrant upon Deschene and Tracy's residence, and both were inside when officers arrived. Officers located various drug paraphernalia and a small amount of heroin.
"Tracy and Deschene were taken into custody again," Welsh said. "They were transported to the Missoula County Jail where they will be held pending their arraignment on drug charges related to the original stop and to subsequent search warrants."
Deschene is currently being held for criminal possession of dangerous drugs with intent to distribute. Tracy is being held for criminal possession of dangerous drugs.