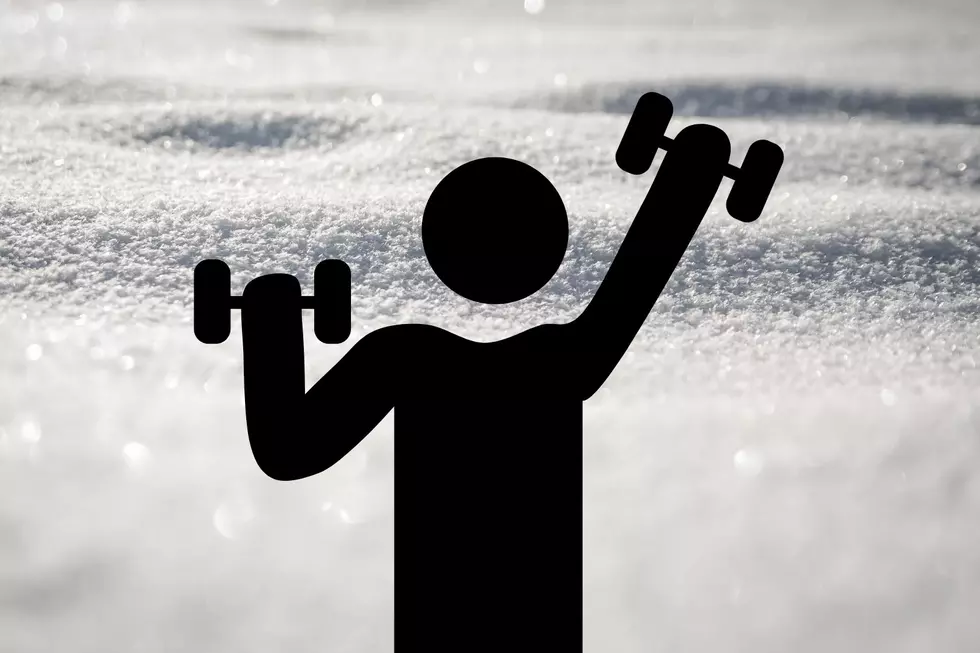 Montana Fit: How to Get Your 'Beach Body' Ready by Summer
Photo Credit: Christian Grant in Canva
Exercising isn't particularly fun for me, especially once the cold weather hits. If it weren't for vanity, I'd never lift anything heavier than a remote. Lucky my desire to look good in swim trunks keeps me healthy. This year I won't wait to make a New Year's resolution to start working out, instead I'll opt for making good on last year's resolution. After the double whammy of gorging myself on Halloween candy and then a feast's worth of gravy-slathered turkey, I should get moving ASAP— care to join me? Here are 5 techniques to get fit during our Montana winter:
Jog/Hike
I know it's not the easiest time of year to be running around, but with the right preparation you can minimize danger and maximize comfort. Footwear is important for safety, consider wearing a pair of ice cleats to help you keep traction, and perhaps shoe covers because most running shoes aren't built for cold temperatures. Wearing bright colors will increase your visibility and maybe carry a backpack with you to hold layers of clothing once you've warmed up. Don't have that stuff? It might be time for a jog through Scheels.
Snow Activities
Just because there's snow on the ground doesn't mean you should necessarily give yourself permission to hibernate. Find a winter activity you enjoy, like sledding, skiing or snowboarding. Even if it's not the most rigorous exercise, it's still better than laying around at home.
"Prison" Workouts
AKA bodyweight workouts, but that doesn't sound as cool. With these techniques you can get a solid workout without even leaving your room. If you don't know any bodyweight workouts, allow me to Google that for you.
Yoga
As far as I know this is the only exercise that could possibly lead to spiritual enlightenment, so it's worth a shot.
Get a Gym Membership
I had to mention the obvious here. Yes, gym memberships can be expensive, but turning heads at the lake this July is priceless.
11 Of Montana's Best Ski Resorts You Need To Check Out
Here are 11 ski resorts and areas that Montanans love. If you live here or are just visiting, this list will help you decide which one is perfect for you!
Montanan's Biggest Pet-Peeve is Hilarious
Admit it, we all have at least one pet-peeve.