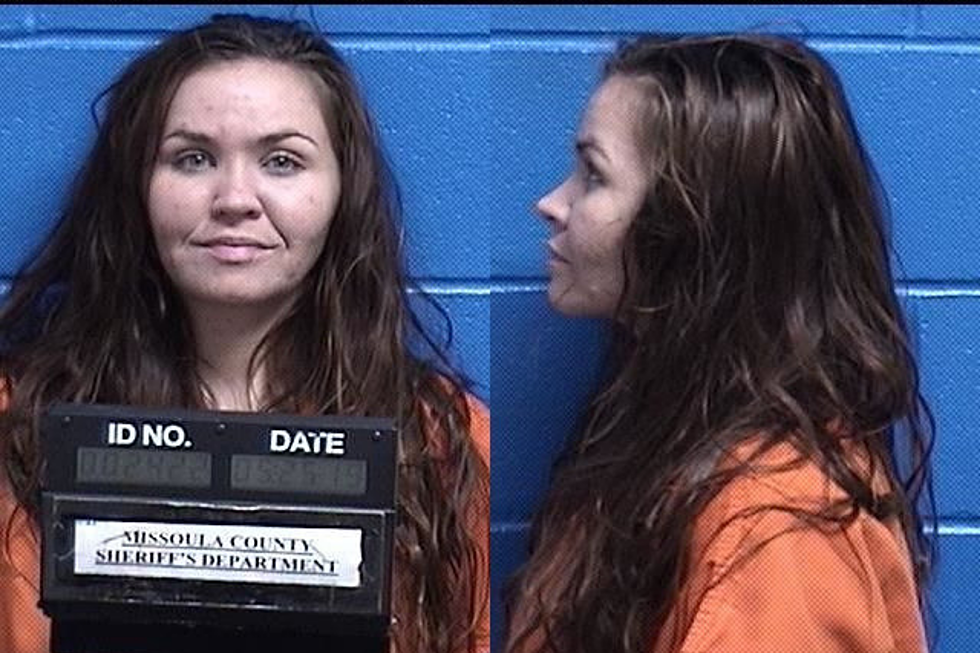 Missoula Woman Attempts to Hide From Police, Meth was Found in her Backpack
Photo Courtesy of Missoula Jail
Just before noon on Saturday, Missoula Police officers and EMS were called to a motel in the 4700 block of North Reserve. A woman was refusing to vacate her room at the designated check out time. Police Public Information Officer Travis Welsh says the woman claimed she lost consciousness after a fall and did not want to leave.
"EMS and an officer from the Missoula Police Department arrived," Welsh said. "She refused medical attention and EMS felt she was ok enough to be on her own. At that point, the officer attempted to identify her. The woman refused to provide any identification and said she was leaving. The officers followed her downstairs. They asked her again for identification and she provided a fictitious name."
According to Welsh, she said she wanted to be transported to the hospital so she could be seen for her medical complaint. EMS responded again and transported her to the hospital.
"The officers went there to follow up with her," Welsh said. "However, when they arrived, they learned that the woman had left the hospital on foot. They checked the immediate area and located her hiding in a parking lot between vehicles. When the officers confronted her, she broke away and attempted to run. She was quickly apprehended at a nearby intersection and she was taken into custody. She was eventually identified as 29-year-old Shandel Weeks."
Welsh says Weeks was taken to the Missoula County Jail, but she was in possession of a backpack that the jail refused to take. Per policy, that backpack was returned to the Missoula Police Department and an inventory search was conducted. A substance was located in the backpack that was later confirmed to be methamphetamine. As a result, Weeks now faces a handful of charges, including felony criminal possession of dangerous drugs.