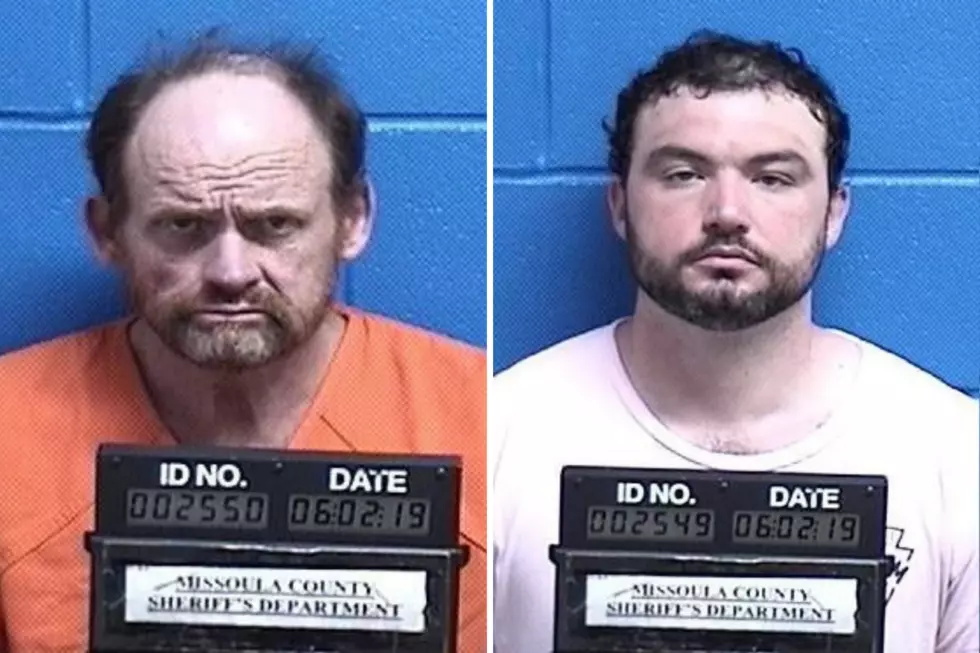 Missoula Police Arrest Two Men for Stealing a Motorcycle
Photo Courtesy of Missoula Jail (Gainer, Brooks)
Just before 6:00 a.m. on Sunday, Missoula Police received a call from someone that said two men were acting suspiciously around a motorcycle in the 3000 block of Paxson street. According to Welsh, the complainant said it looked like they men were attempting to tear the motorcycle apart.
"When the officers arrived, the two men, and a pickup that they were in, were gone," Welsh said. "However, the officers located another person nearby who said that she saw a pickup truck that they two males got into. While she was speaking to the officers, the vehicle drove by and she pointed it out to them."
Welsh says the officers stopped the vehicle and identified the two men.
"The two men, identified as 53-year-old Curtis Gainer and 30-year-old Michael Brooks, were subsequently arrested for theft of the motorcycle after the officers determined that the owner was unaware of the motorcycle's location and it was not where he had left it. There was also evidence connecting the truck to the motorcycle that added to the probable cause."
Both men received felony theft charges, but Brooks is facing an additional felony charge for violating probation.