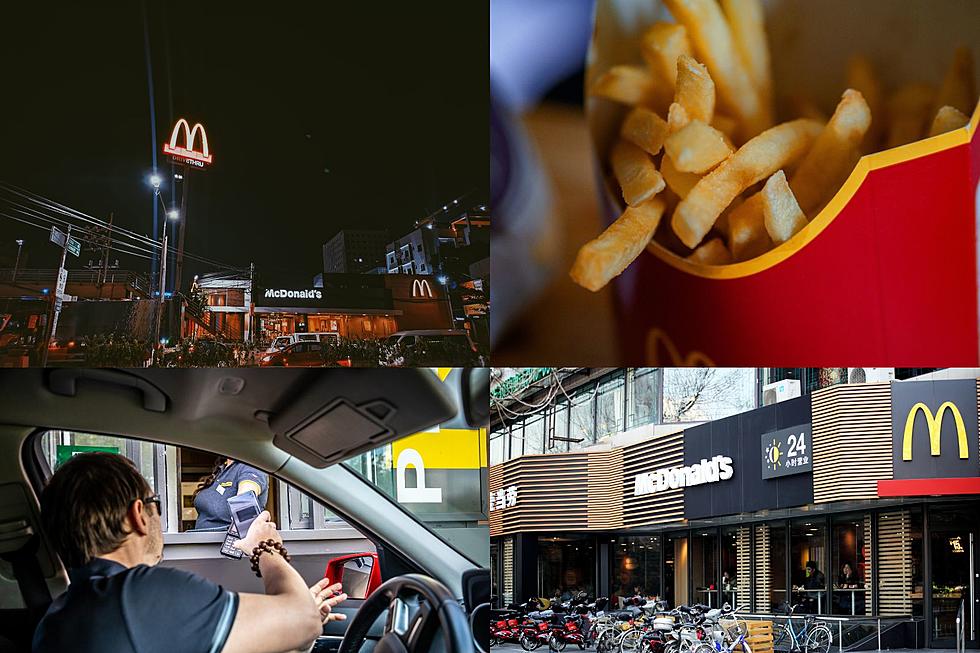 How Many McDonald's Locations are in Montana?
Caption
Ba da ba ba ba. Yes, I'm loving it and chances are you are too because of how popular that restaurant is. Sometimes they get a bad rap, and undeservedly so in my opinion. Maybe they don't serve the most nutritious food in the world, but the way some people describe it, you'd think a few Big Macs a week would be a death sentence. I know first hand that's not true, as I worked at McDonald's for over a year and got into the habit of eating a Quarter Pounder with Mac sauce almost every day. With the help of my work outs at the gym, I was in awesome shape. Take that, haters.
So how many McDonald's are there in Montana? McDonald's store locator wouldn't work for this state (lame) though according to Google's list, 44. With 8 in Billings, 5 in Missoula, 3 each in Bozeman and Great Falls, 2 each in Butte, Cut Bank and Helena, and 1 each in Anaconda, Belgrade, Columbus, Deer Lodge, Dillon, Glasgow, Hamilton, Hardin, Havre, Kalispell, Lewistown, Libby, Livingston, Miles City, Polson, Ronan, Sidney, West Yellowstone and Wolf Point. A few of these locations have come in handy for me, as I've been to several of them and they're consistently good in this state, I can't say the same for other fast-food franchises.
Back in 2018 USA Today crunched the numbers and found that out of the 50 states, Montana has the 26th most McDonald's locations per capita, with an average of 4.8 locations per 100,000 people. Now if you'll excuse me, I'm off to my favorite burger joint, writing this made me hungry.
Every Montana Restaurant That Has Been Featured on Food Network
It's always awesome to see something from your hometown or state on TV. When Food Network comes to town, Montanans are ready. These restaurants have been featured.
10 Best Steakhouses in Montana
If you live in Montana, you have to love a good steak dinner now and then. Luckily, here in Montana, we have steakhouses that spread far and wide throughout the state. If you are traveling through Montana or vacationing around the state, give one of these places a try.