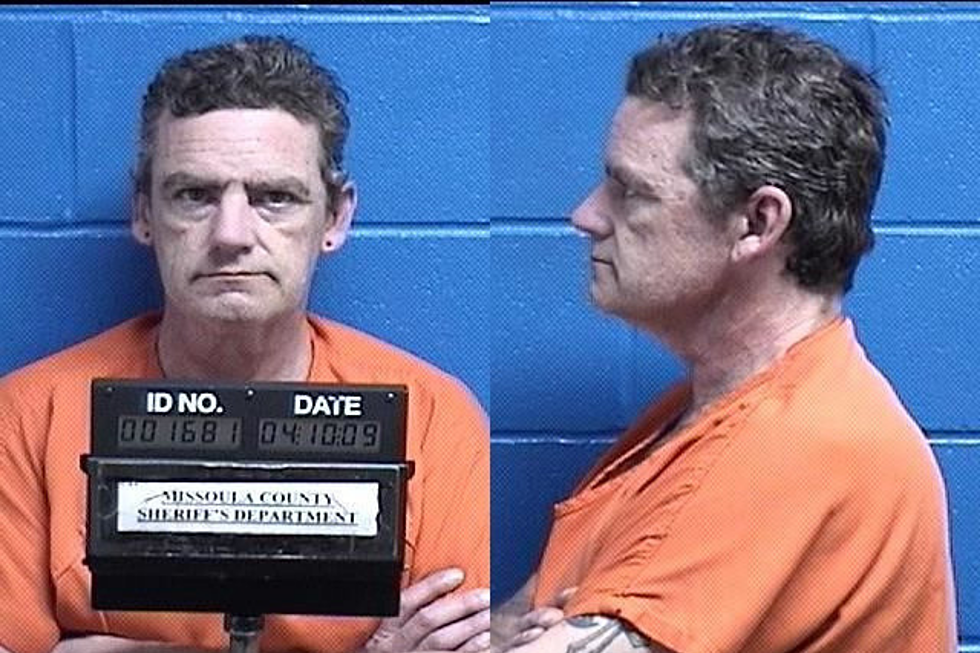 Man With Five Outstanding Warrants Gets Nabbed For Having Meth
Photo Courtesy of Missoula Police
At around 3:00 Wednesday afternoon, a complainant called Missoula Police and reported that someone was trespassing at a residence in the 1900 block of Strand Avenue. Police Public Information Officer Travis Welsh says officers quickly responded to the incident.
"When they arrived, they made contact with the male and identified him as 51-year-old Frank Gey who is a local homeless person or transient," Welsh said. "The officers learned that Mr. Gey had outstanding warrants and he was taken into custody. At the jail, he was processed and found to have in his possession a small amount of methamphetamine. They added an additional charge of criminal possession of dangerous drugs."
According to the report, Gey had five separate outstanding warrants for his arrest.  In addition, this is Gey's second or subsequent offense involving methamphetamine.