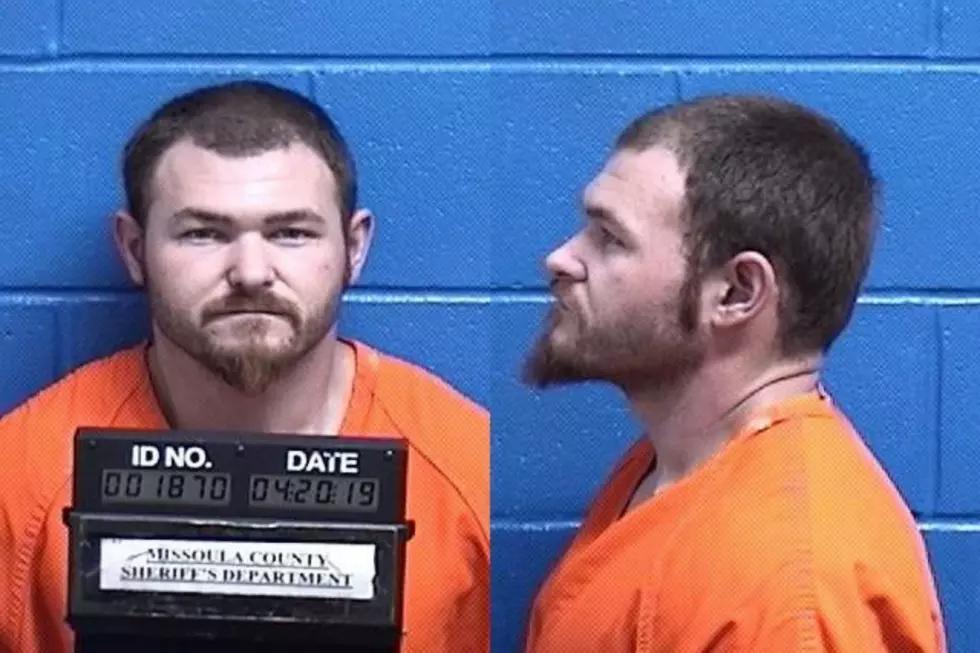 Man Faces Several Charges Following Police Pursuit, Meth Was Found
Photo Courtesy of Missoula Jail
At about 7:30 Friday night, Missoula Police officers responded to the report of a male who had outstanding warrants and was also threatening to harm himself. Detective Sergeant Rick Stevenson says officers attempted to make contact with the male in the 1600 block of Montana Street.
"The male identified as Salter, left the scene as officers were arriving and officers had to initiate a pursuit," Stevenson said. "During the pursuit, there were two related vehicle crashes. No one received any medical attention or reportable injury. After the second crash, he left the scene on foot and had to be located by officers. That is where the resisting comes into play."
As a result, 27-year-old Kegan Salter was charged with resisting arrest, fleeing from or eluding a peace officer, and obstructing a peace officer. Salter told officers that he was also in possession of a firearm and he was planning on using that harm himself. According to Stevenson, officers also discovered that Salter was in possession of methamphetamine. He was charged with two counts of criminal possession of dangerous drugs. In addition, Salter faces a felony criminal engagement charge for placing pedestrians and traffic in danger during the pursuit.
Missoula Police Sergeant Bob Campbell is the lead investigator on the incident and he gave a statement here.