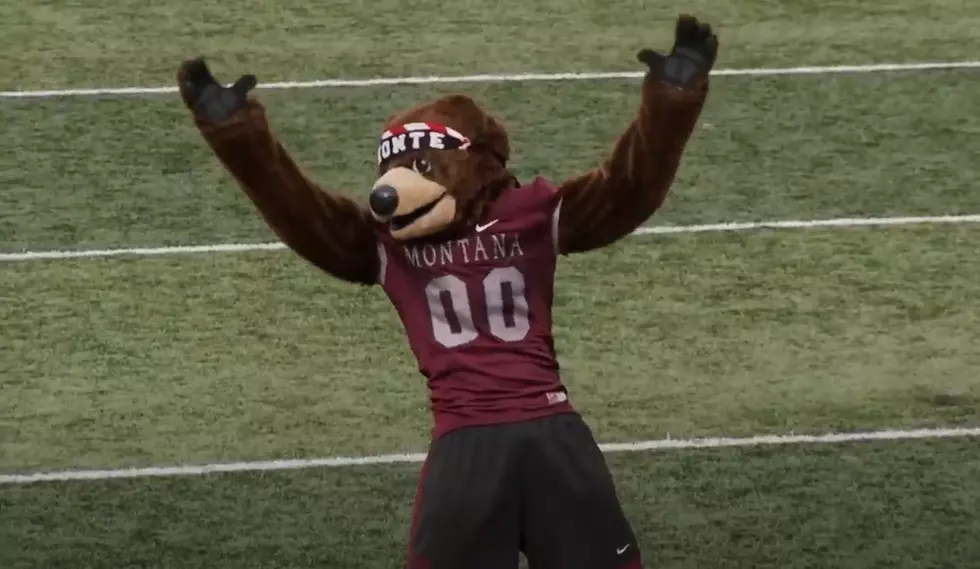 Have You Seen Monte Bear's TikTok Account?
Photo: Griz TV
I'll be honest - I haven't been super into the whole TikTok thing. But then again, I'm notoriously slow when it comes to social media - I held out on Facebook until 2009, didn't get Snapchat until years after it was popular, only picked up Instagram a couple of years ago. So who knows, maybe I'll be really into TikTok in like, 2025, just in time for it to get outdated and replaced with another thing that I won't be into for years.
At least, that's how I thought it would play out - until I found out that Monte, the mascot for the Griz, has a TikTok account, and it's actually hugely popular. In just over a year, Monte has accumulated over 19,000 followers and over 153,000 likes on his videos. I guess the internet just loves bears doing backflips, who knew?
Now the last post that Monte had on TikTok was just before Christmas, so we can probably assume he took some time off while school was out of session. But now, the new semester for the University of Montana has begun, so the countdown is on until we reach Monte's next appearance on the popular app. Hopefully we see him soon, this is a great way to connect with fans, especially during a time when they may not feel safe going to games. Do you follow Monte on TikTok? Are you surprised to find out that he has over 19,000 TikTok followers?
The 100 Best Places to Live in the Midwest