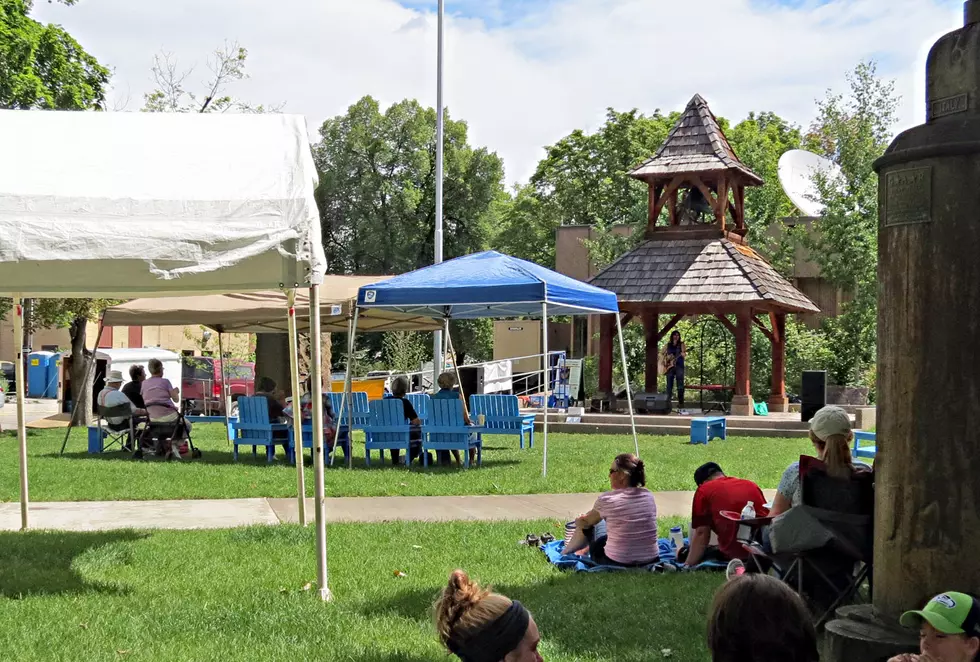 Hamilton's 'Tuesday At 12′ Noon Concerts Canceled
Tuesday at 12. (KLYQ File Photo, Townsquare Media)
The annual free summer concerts Tuesdays at the Ravalli County Museum lawn have fallen victim to the COVID-19 pandemic this year. The "Jean Matthews Tuesday at 12" committee made the cancellation decision after much discussion and careful monitoring of the latest COVID-19 numbers coming out of the state and the local Health Department.
Reprinted below are the comments from Russ Lawrence, head of the committee, from the Tuesday at 12 Facebook page this weekend:
Dear fans: it is with great regret that we announce the cancellation of the 2020 Jean Matthews Tuesday at Twelve summer concert season. We deliberated long and hard, and developed a plan that we felt would protect audience members and performers alike. However, with the announcement on Friday, June 26, of a second case of COVID-19 due to community spread, we no longer felt that we could safely invite so many people to gather, even outdoors.
As many of you know, Jean Matthews was not only a musical impresario, but also a Public Health Nurse. It would do her memory a disservice for anyone to fall ill at a concert series that bears her name, so we regretfully agreed that the only appropriate response is to cancel all performances for this summer.
Thanks for 30 years of continued support! We will plan to come back with a doozy of a season in 2021; until then, we encourage you to support musicians and local businesses any way you can -- the twin goals of Tuesday at Twelve.
2020 Sponsors please note: We will cheerfully refund your 2020 donations upon request; otherwise, we will apply them to the 2021 season, and you will not be solicited again. Thanks for YOUR support!
Eight Ways to Relieve Stress During A Pandemic