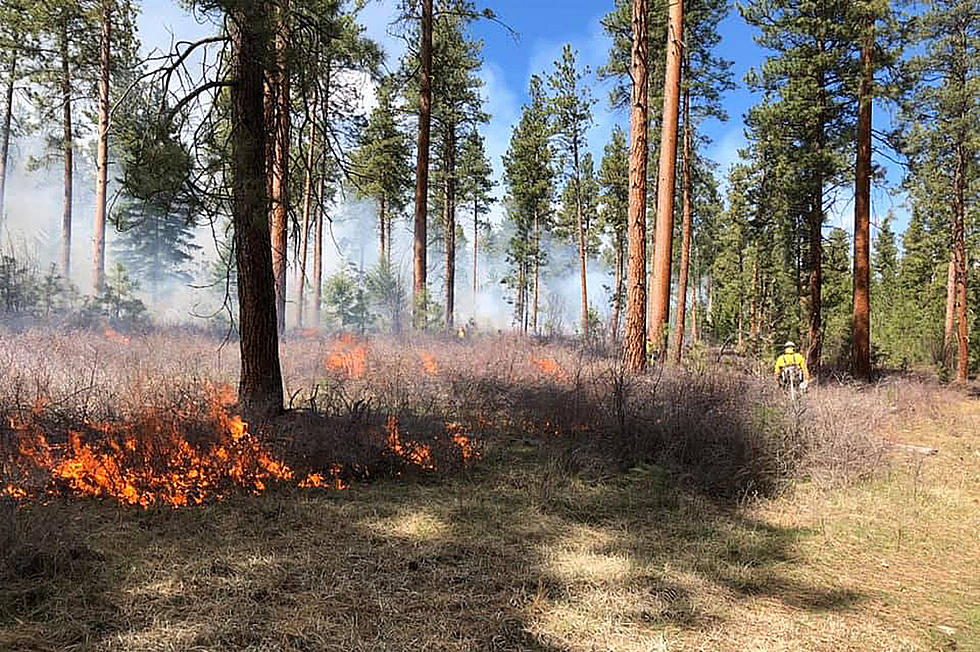 Forest Service Prescribed Burn At Bass Creek Completed
Starting the fires at Bass Creek. (Bitterroot National Forest photo)
There was plenty of smoke at Bass Creek this weekend. The Bitterroot National Foreset completed a prescribed burn at the Larry Bass Unit of the Bass Creek Recreation Area northwest of Stevensville.
Tod McKay of the Bitterroot National Forest said the fires has been planned to start earlier in the week, but the weather held the crews off until Friday, April 16. The fires were pretty much out by Saturday evening, as crews burned about 250 acres, including slash leftover from a 700-acre forest thinning project a number of years ago. He said the fires were set to reduce hazardous fuels created by the dead and diseased trees that have been attacked by various pests such as the mountain pine beetle. The fires also reduced the risk of large forest fires. The openings in the forest also are good for Ponderosa pine tree growth.
He did urge caution to those who are regular visitors to the area - including the Larry Creek trails and horse trailer parking, the Bass Creek Nature and Physical Fitness Trails and Bass Creek Trail #4.
There are warning signs about hazards such as unstable dead tress that could fall, burned-out stump and root holes, and ash and pine needles that can make the trail a little slick. Though the area looks different now, the outcome will be healthier area for plants and animals, officials said.
Stevensville District Ranger Steve Brown said, "This work ties in with the National Cohesive Strategy's goals of restoration and maintenance of resiliency in these fire adapted ecosystems, moving us toward our objective of an overall healthier landscape."
Garden of 1,000 Buddhas in Montana