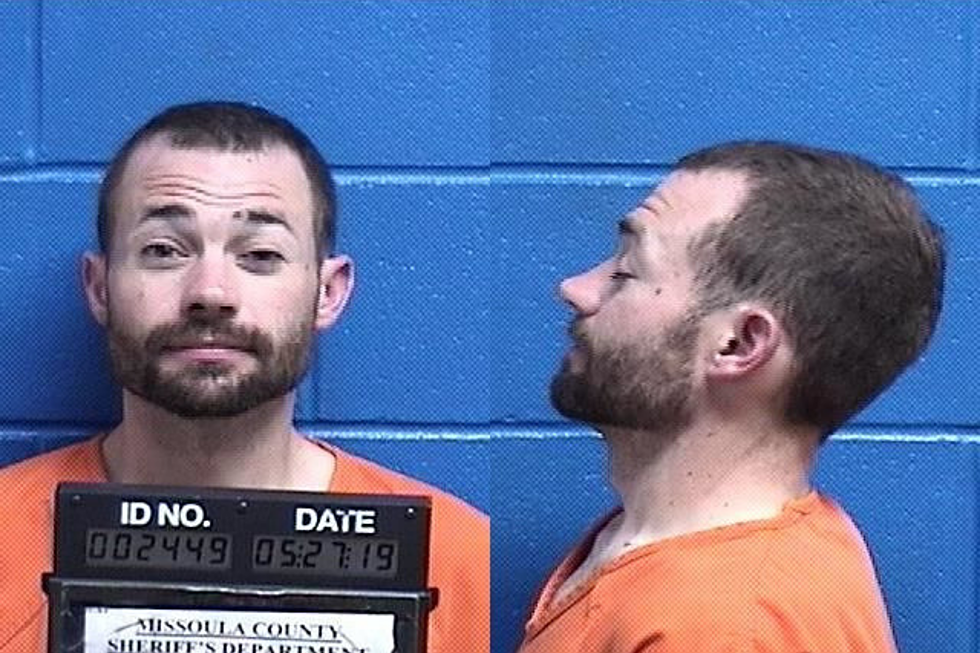 A Missoula Man was Caught Robbing Storage Units, Broke Down Adjacent Walls
Photo Courtesy of Missoula Jail
At around 8:45 on Monday night, someone called Missoula Police and reported that a male was attempting to break into a vending machine at an apartment complex in the 1400 block of East Broadway. Police Public Information Officer Travis Welsh says the officer arrived and made contact with the complainant.
"The suspect was no longer present," Welsh said. "While they were speaking, the officer noticed a male, who matched the description provided be the complainant, walking into a storage unit down on the east end of the complex. The man was carrying a sleeping bag. The officers went down to that area and began looking for the suspect along the bank of units that the suspect had entered."
The officer made contact with personnel from the storage complex. They gave the officer access to the units. According to Welsh, the officer discovered that entry had been made.
"The suspect had broken through the walls between units," Welsh said. "The suspect had actually gathered items from adjacent units to take up residence in an empty unit that was in-between. The officer searched those units, including one on the far side where entry had been made. They located a suspect hiding in the rafters. He was ordered to come down and he was taken into custody."
The suspect was identified as 29-year-old Jesse Shields. Shields was charged with one count of felony burglary.