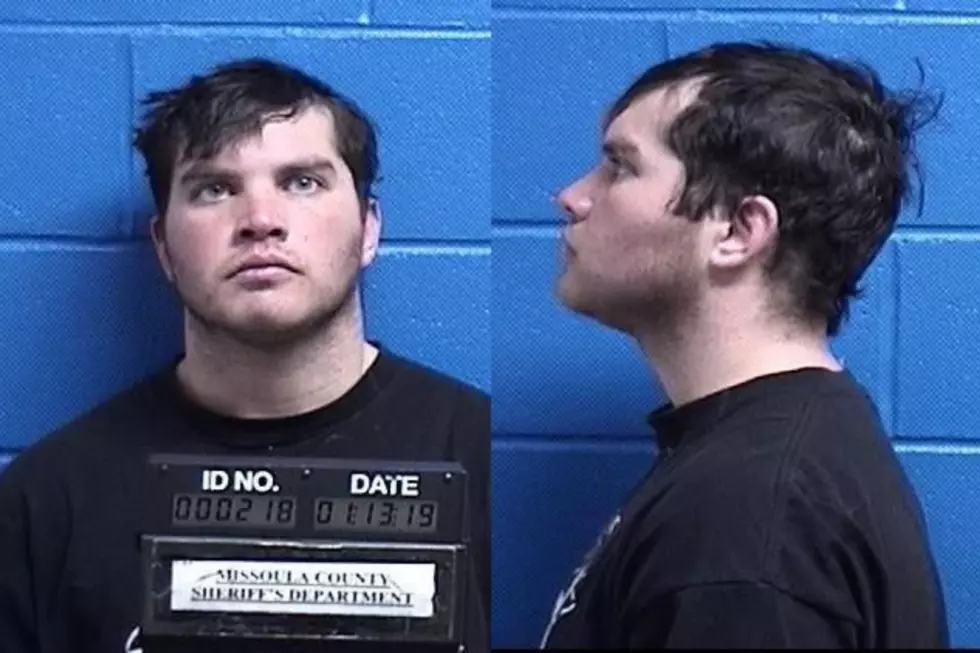 A Missoula Man Allegedly Hit an Elderly Man in the Head and Took His Phone
Photo Courtesy of Missoula Jail
At around 9:45 a.m. on Thursday, someone called Missoula Police and reported a robbery. Police Public Information Officer Travis Welsh says the robbery occurred at a health facility in the 400 block of West Railroad street.
"The complainant there had stated that an unidentified man had stuck an elderly man in the pharmacy lobby and had taken his cell phone," Welsh said. "The elderly man suffered a minor head wound. The suspect left the facility and was eventually seen running for the area after hearing sirens."
According to Welsh, officers saw the suspect and initiated a pursuit.
"A bicycle officer observed the suspect running southbound on Orange street before turning eastbound on Pine street," Welsh said. "They were able to corner him in that block and took him into custody without incident. He is identified as 27-year-old Xavier Morigeau."
Morigeau was charged with felony robbery, disorderly conduct and obstructing a peace officer.