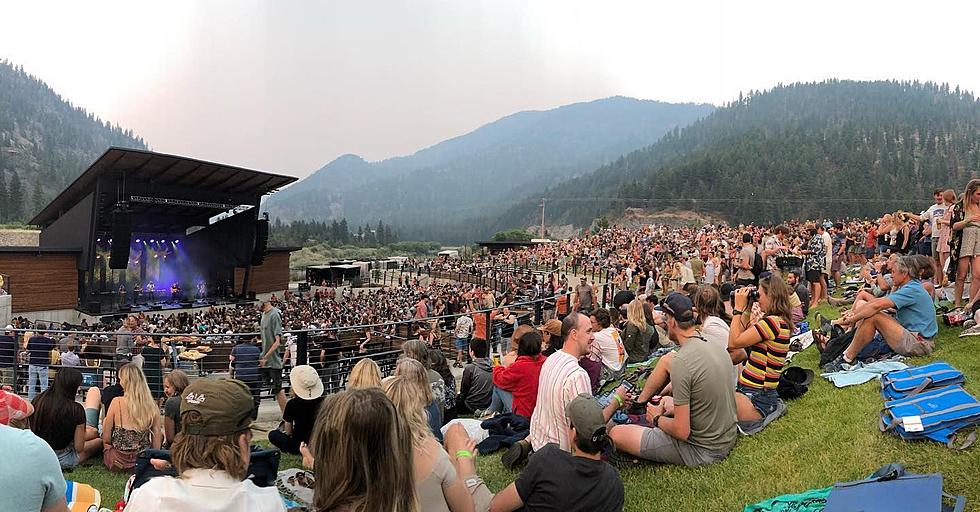 Win Free Tickets to Kettlehouse For Record Store Day
Mike Smith
It's that time of year again - that time when your favorite bands are releasing new or previously-unheard material, that time when deals on music will be happening at your favorite local store - it's Record Store Day!
What's Record Store Day?
Record Story Day is an annual day that celebrates the culture of the independent record store. 2022 is the 15th year they've been doing it, and the first full-on Record Store Day since the pandemic. This year, Taylor Swift is the global Record Store Day Ambassador - I'm not really sure what duties that entails or what the line of succession might be should Taylor Swift be unable to complete her tasks, but I'm sure they've got that all figured out.
And if you head to a Missoula record store on Record Store Day, you might just be able to win yourself a pair of tickets to one of the exciting shows lined up for Kettlehouse Amphitheater this summer.
Logjam Presents is Giving Away Free Tickets to a Kettlehouse Show
Logjam is offering two free tickets through a random drawing on Record Store Day from participating record stores all across the northwest, including Billings, Bozeman, Livingston, and Spokane. Here in Missoula, we've got two spots where you can enter: Ear Candy Music or Rockin' Rudy's.
If you win, you'll get a pair of tickets to one of the following concerts of your choice:
5/24: 311
5/25: Bastille
6/17: Phil Lesh & Friends
7/01: Trombone Shorty's Voodoo Threauxdown
7/07: Slightly Stoopid, Pepper
7/20: Old Crow Medicine Show
7/21: Joe Russo's Almost Dead
7/27: Punch Brothers & Watchhouse
8/04: Little Feat & Hot Tuna
8/14: Atmosphere & Iration
8/22: Andy Grammer + Fitz & the Tantrums
8/25: Rebelution
8/30: Shakey Graves w/ Sierra Ferell
9/13: Flogging Molly & the Interrupters
For all the information you need, you can check out Logjam Presents' website. Record Store Day is this Saturday, April 23rd.
10 Biggest Missoula Concerts of the 2000s
10 of the biggest, most exciting concerts to come to Missoula in the 2000s, in no particular order.
"[carbongallery id=""60dcc7e67b35b76cfb51b2f9""]
MTV House For Sale in Lolo
Check out photos of the house in Lolo, Montana that MTV used for the show 'Floribama Shore.'
"