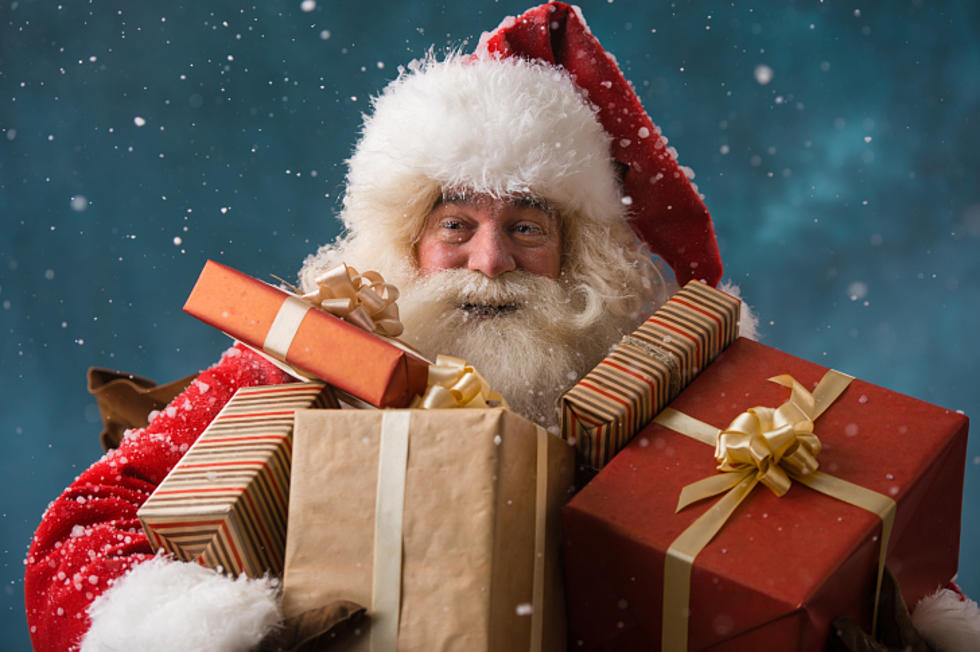 Will Santa Fly Over Missoula Again In 2021?
HASLOO/Getty Images
One of the coolest local stories from last year was the gradual development and the return of the Santa Fly-Over. For a brief bit of background - the Santa Fly-Over was an annual tradition in Missoula for many years, in which Northwest Fresh Tidyman's hired a helicopter to fly Santa over the city, and kids from all over town could see the glowing lights of Santa and his reindeer. When Tidyman's closed their Missoula store, the tradition of the Santa Fly-Over went with it... until last year, when a Facebook group got together in an attempt to bring it back.
What started out as a fun "wouldn't it be cool if we did the Santa Fly-Over again?" conversation turned into a concentrated effort to make it happen - it was discovered the old Santa sleigh was still on the rooftop of a local business, they were able to inspect it, clean it, and make some repairs, and they raised funds to get another company involved so that the sleigh could ride again.
And it did! We got to see Santa fly over Missoula last year, and as cool as it was to see that, it was even cooler to see all the kids and families in my neighborhood craning their necks at the sky, running down the sidewalk to try to get a glimpse of Santa.
So of course, the question is - was it a one-time thing, or will the Santa Fly-Over be back for another year? Someone posed the question in the Facebook group, and Lynn Lease, one of the organizers, responded in the comments by saying:
"We are absolutely hoping to fly him again this year. We're in the very early stages of planning. I will try my best to keep you all posted as new developments arise."
So it looks like, if all goes according to plan, Santa will be back to fly over Missoula for another year! I'd recommend joining the Facebook group if you want to stay updated on any developments.
Are you excited to see Santa take flight in 2021?
LOOK: Stunning animal photos from around the world
From grazing Tibetan antelope to migrating monarch butterflies, these 50 photos of wildlife around the world capture the staggering grace of the animal kingdom. The forthcoming gallery runs sequentially from air to land to water, and focuses on birds, land mammals, aquatic life, and insects as they work in pairs or groups, or sometimes all on their own.
KEEP READING: Here are the most popular baby names in every state
Using March 2019 data from the
Social Security Administration
,
Stacker
compiled a list of the most popular names in each of the 50 states and Washington D.C., according to their 2018 SSA rankings. The top five boy names and top five girl names are listed for each state, as well as the number of babies born in 2018 with that name. Historically common names like Michael only made the top five in three states, while the less common name Harper ranks in the top five for 22 states.
Curious what names are trending in your home state? Keep reading to see if your name made the top five -- or to find inspiration for naming your baby.
LOOK: Here is the richest town in each state
Just saying the names of these towns immediately conjures up images of grand mansions, luxury cars, and ritzy restaurants. Read on to see which town in your home state took the title of the richest location and which place had the highest median income in the country. Who knows—your hometown might even be on this list.