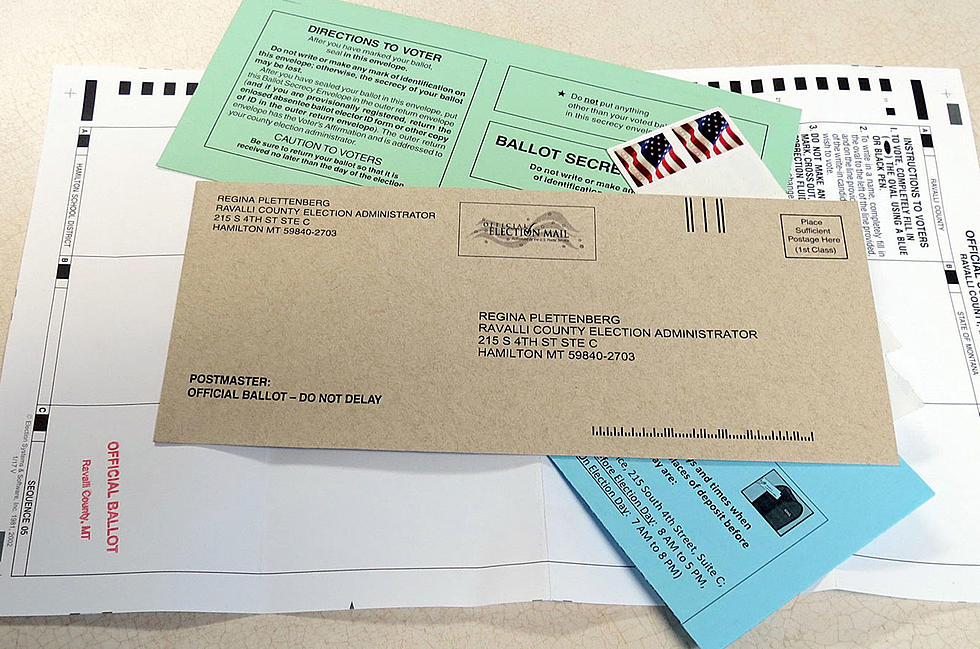 Voting at Home – City Ballots Will Be Coming to You
The municipal elections will start this weekend. The voting will be done, as usual, by mail-in ballots. The ballots for three city elections in Ravalli County will be sent out Friday to registered voters in the towns of Hamilton, Stevensville and Darby. About 4,500 ballots will be mailed by the Ravalli County Election Office, where the counting of the returned ballots will be done on election night, November 2nd.
The ballots have all types of election races - some unopposed, some with contested seats and some with no one filing for the open positions. We'll take a look, town by town.
In Hamilton, Incumbent Mayor Dominic Farrenkopf is running unopposed. In Ward 1, incumbent Kristi Bielski is running against Dean M. Knudsen. The Ward 2 race is between incumbent Rod Pogachar and Kathy Dexter. Ward 3 has Darwin Ernst up against Kenneth E. Allen.
For Hamilton city judge, the ballot has Ryan P. Archibald listed as running unopposed for election. However, Archibald recently resigned to take a Ravalli County Public Defender position. The newly appointed judge, Royce McCarty, was sworn in too late to be on this year's ballot and will stand for election in the next city election in two years.
In Stevensville, the Mayor's race is between incumbent Brandon E. Dewey and Steve Gibson. In Ward 1, incumbent Paul Ludington is against Stacie Barker. Ward 2 has Cynthia (Cindy) Brown unopposed because Dempsey Vick has withdrawn. And Ward 3 is an unexpired term with opponents Sydney Allen and Bob Michalson. The winner in Ward 3 will run again in 2023.
Not much of a ballot in Darby, where Ruth Lendrum is unopposed for Mayor and no one appears on the ballot for the open seat in Ward 1 and the open seat in Ward 2.
When you get your ballot, follow the instructions - place your voted ballot in the secrecy envelope, then place that in the larger envelope. Sign that envelope, otherwise your vote will not count. The ballots must be returned by 8 p.m. November 2nd. KLYQ Radio in Hamilton will have election results when they become available on 1240 AM and at www.klyq.com.
LOOK: Things from the year you were born that don't exist anymore
The iconic (and at times silly) toys, technologies, and electronics have been usurped since their grand entrance, either by advances in technology or breakthroughs in common sense.
See how many things on this list
trigger childhood memories—and which ones were here and gone so fast you missed them entirely.
The Most Misquoted Lines From Movies
For decades, people have been getting these famous movie quotes wrong. Now you know how they really go.