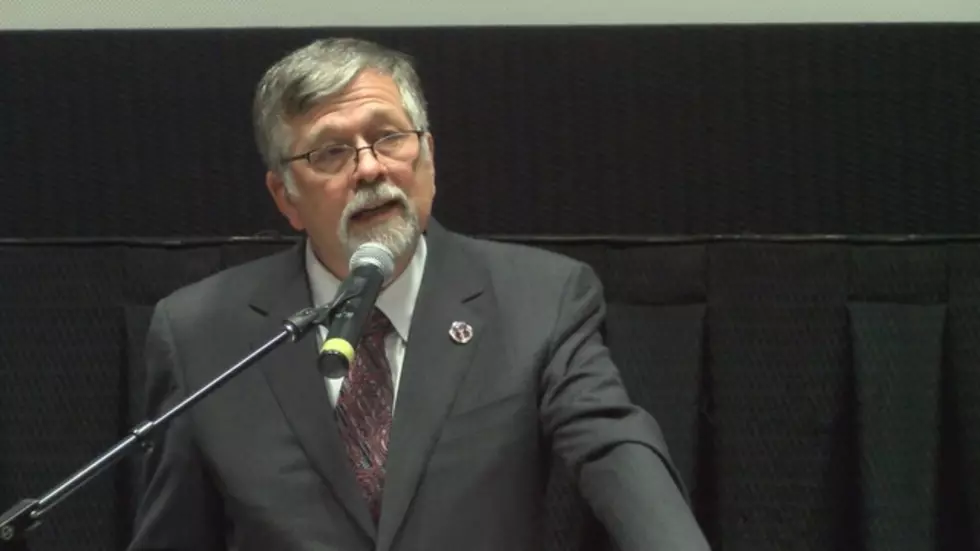 UM President Royce Engstrom to Step Down
Photo courtesy of NBC Montana
MISSOULA, Mont. - University of Montana President Royce Engstrom is stepping down effective Dec. 31, as the university continues to face declining enrollments and budget cuts.
Commissioner of Higher Education Clayton Christian announced Thursday that he and Engstrom reached the decision after "careful discussion and consideration."
After the November Board of Regents meeting, the commissioner's office made it clear that the university was overstaffed.
UM said it would rank academic programs in order to make decisions on further layoffs. Faculty, staff and students held an emergency meeting Wednesday to discuss their concerns about further cuts.
Last year, over 200 full-time positions were eliminated at UM, which has seen a 22 percent decrease in enrollment since 2010. Engstrom was named UM's 17th president in October 2010.
The following is a press release from Clayton T. Christian of the Board of Regents :
After careful discussion and consideration, University of Montana President Royce Engstrom and I have decided that he will step down as UM's President effective Dec. 31. I asked President Engstrom to consider this transition at this time based on my belief that a change in leadership direction is the right step for UM going forward. I greatly appreciate the graciousness and care with which President Engstrom engaged in our discussion.
On behalf of the Board of Regents and myself, I want to thank President Engstrom for his hard work and steadfast dedication to the University of Montana. His leadership efforts have strengthened this great university in many respects. He and his administrative team, working together with UM's tremendous faculty, staff and students, have accomplished a lot for which all are to be commended:
The productivity of UM's competitive research enterprise this year is at an all-time high, with world-class faculty making amazing scientific and technological discoveries and advancements.
UM's development and nurturing of private gift support is at an all-time high, which is vital to continued excellence and innovation in the university's teaching-and-learning opportunities.
UM's athletic programs today are recognized not only for their success on the court or field of play, or their rising academic excellence by student athletes, but also for their strong compliance with NCAA regulations and guidelines.
The new Missoula College is no longer just a dream or a long overdue project, but it is now a reality and is ready to serve generations of students and employers long into the future.
Finally, after major policy and procedure reforms launched by President Engstrom very early in his presidency, UM is now a model campus for thousands of colleges and universities across the nation for preventing sexual violence and providing a safe, healthy, enriching environment in which to teach, learn, and live.
I speak for the Montana University System in extending deep gratitude to President and Mary Engstrom for their unwavering devotion these past six years to serving UM students, staff, faculty, all campus personnel, alumni and supporters, the greater UM community, and the state of Montana.