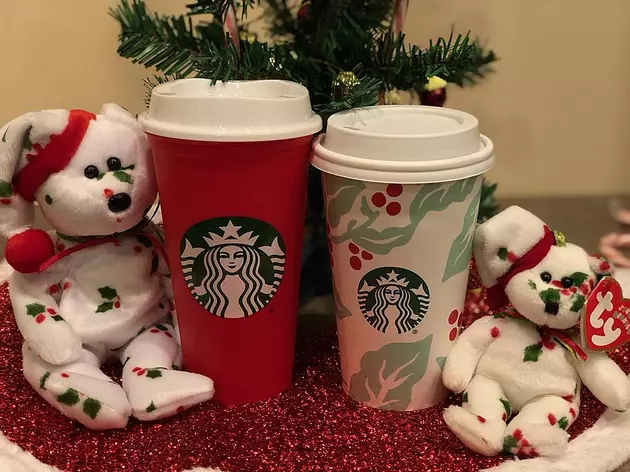 Starbucks Apologizing After Holiday Cup Debacle
Photo courtesy of Michelle Heart
Everyone was so excited last week as the coffee giant Starbucks offered a reusable version of its red holiday cup while supplies last to customers on Friday, November 2nd. That excitement ended quickly as many customers showed up early to find out that not very many cups were sent to each store.
The debut of the reusable cups were on the same day that Starbucks released their holiday beverages for the season including White Chocolate Mocha, Caramel Brulee Latte, Chestnut Praline Latte and Eggnog Latte. While the drinks were delicious customers were not happy to find out some Starbucks locations received only 25 reusable cups to give to customers.
As most people expected, Starbucks just released what their plan is to make it right with the customers that left disappointed over not getting a reusable cup. Starbucks will now be offering the holiday cups for purchase with a sticker price of only $2.50. If you purchase the cup you will get the same offer as those who got the cup last week which is 50 cents off a grande holiday beverage through Monday, January 7th 2019 .