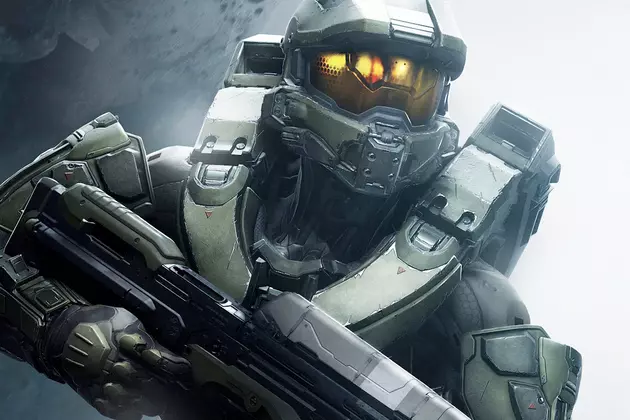 Steven Spielberg's 'Halo' TV Series Heads to Showtime
Microsoft
There have been rumblings about a TV series adaptation of Halo for several years, but Xbox's hit video game franchise is finally coming to life thanks to Steven Spielberg and the folks at Showtime. The network seems to have immense confidence in Spielberg's plans for the live-action series, which bypassed the typical pilot deal for an official order of a full 10-episode season.
Per The Wrap, Showtime has formally ordered 10 episodes of Halo, a live-action series inspired by the classic video game released in 2001. The game, titled Halo: Combat Evolved, takes place in the 26th century and follows an epic conflict between humans and an invading alien force known as the Covenant.
Spielberg will executive produce the series through Amblin's TV division, which has been involved in adapting Halo for the small screen since 2013. (Peter Jackson was also attempting to develop a Halo TV series at one point.) Kyle Killen, whose credits include Lone Star and Awake, will be the official show runner and writer. Perhaps more intriguing is the involvement of Rise of the Planet of the Apes director Rupert Wyatt, who will direct several episodes. Killen and Wyatt will also serve as executive producers alongside Spielberg.
Describing Halo as the network's "most ambitious series ever," Showtime president and CEO David Nevins said that fans who have been anxious for this video game adaptation will be "thoroughly rewarded." Nevins went on to add:
In the history of television, there simply has never been enough great science fiction. Kyle Killen's scripts are thrilling, expansive and provocative, Rupert Wyatt is a wonderful, world-building director, and their vision of 'Halo' will enthrall fans of the game while also drawing the uninitiated into a world of complex characters that populate this unique universe.
Halo is set to begin production in early 2019.