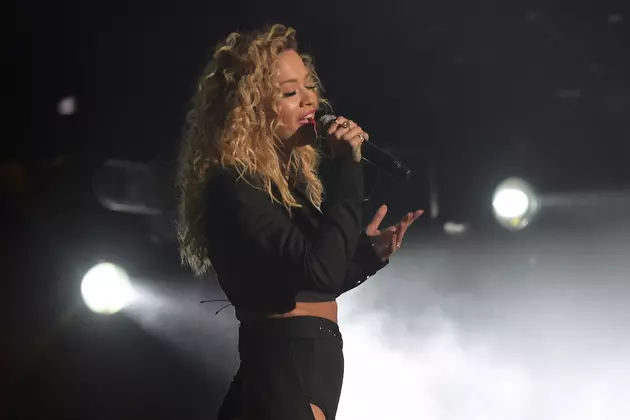 Rita Ora Honors Avicii With One-Minute Silence, 'Lonely Together' Performance at Netherlands Festival (VIDEO)
Kevin Winter, Getty Images for Coachella
While in the Netherlands for her 538Koningsdag Festival appearance on Friday night (April 27), the British songbird fought to hold back her tears as she paused her set to tribute the departed DJ with a one-minute silence before performing the track they created together.
"I'm going to say something which is really, really special because it's going to be hard for me to sing this next song and I'll tell you why," the 27-year-old star led her speech. "I had the honor of collaborating with somebody who changed my life and he's a really good friend of mine and I heard some DJ's playing some of his music earlier."
On April 20, 2018, the Swedish hitmaker, born Tim Bergling though remembered by his stage name, Avicii, was found dead in Muscat, Oman, from an apparent suicide.
Watch Rita Ora's moving tribute above.
12 Celebrities Who Are Sober