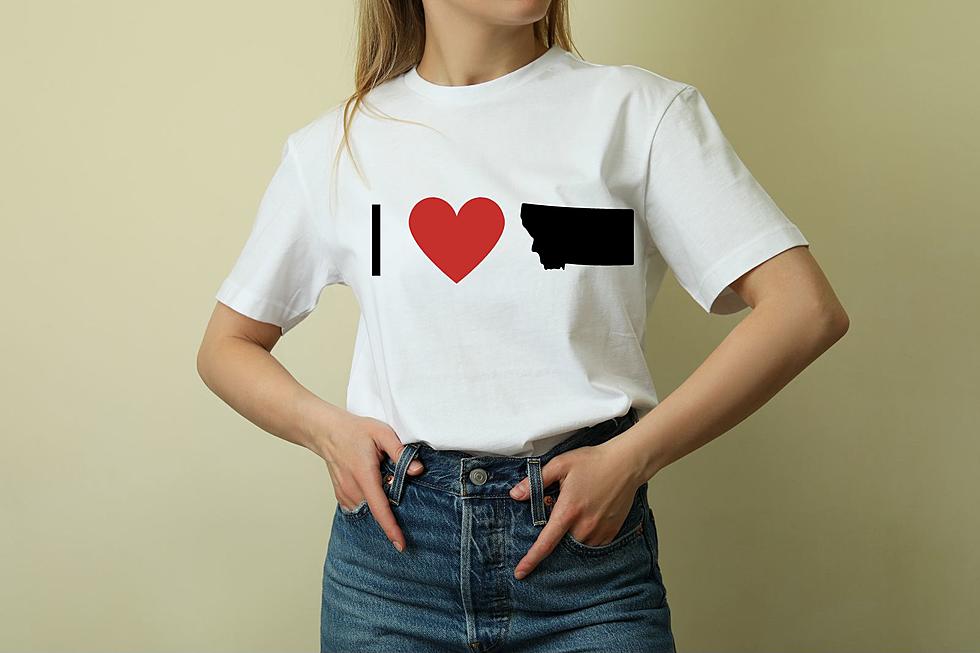 Montanans Wearing Montana Gear: Cringe or Cool?
Canva
You know those "I <3 Montana" teeshirts you see at gift shops? Tourists take them home as a conversation starter. Like if my friend Bob was wearing a "I <3 Texas shirt" I'd ask him about his trip, maybe about how the barbecue was. Or if he was wearing a "I <3 heart California" shirt, I'd ask him to leave my apartment at once. Strange example but you get the idea.
So we know tourists love that kind of stuff— does that make it cringe for locals to wear? I say NO. Here's why it's fashionable for locals to show off their Montana pride:
Common Ground
Sometimes it can feel like divisive energy in the air right now, so it's particularly important to focus on what we can all agree on. Here in the Treasure State, almost all of us can at least agree that Montana is a great place, and that's beautiful.
Great Designs
I've been in many gift shops for many places around the country, and I think Montana has some particularly aesthetic stuff. It helps that the shape of Montana looks cool by itself, there's something about the contrast between the hard edge on the east side of the state and the funky, jagged edge on the west.
Similar to Band Merch or Sports-Team Merch
Practically no one thinks band shirts or sports jerseys are cringe, so why should showing state pride be any different?
Being Yourself is Cool
Staying true to yourself is always in style, so wear what you want. Montana pride is always stronger than a troll who calls everything cringe.
11 Montana Bumper Stickers You'll Want to Put on Your Car
Montana Scenery
Pictures from around Montana, all within a half day drive of Great Falls.