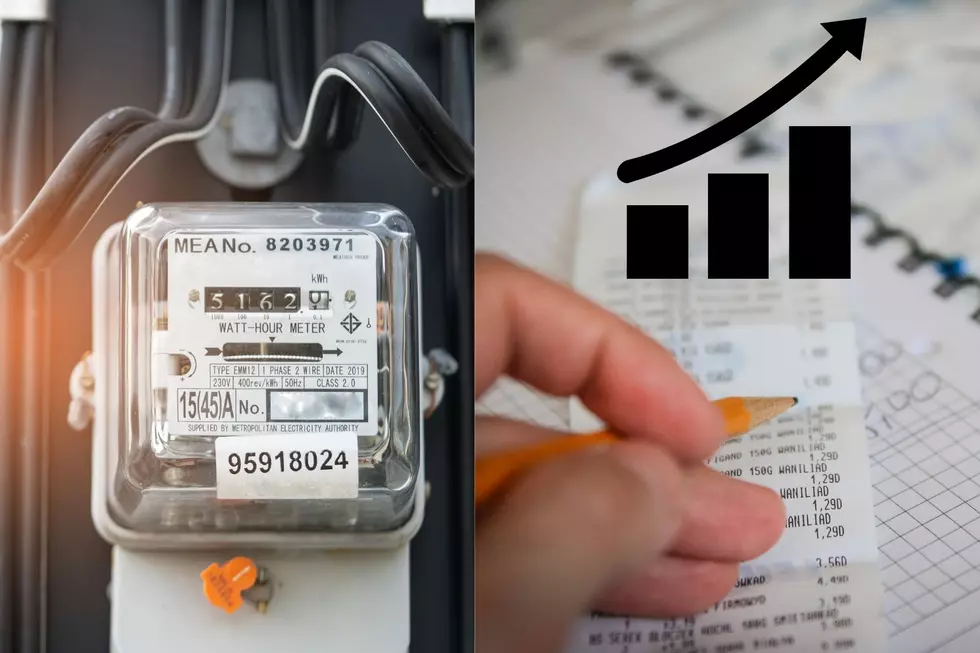 Montana, Your Energy Bills Are Being Raised. Tips To Save Here
canva
If you haven't heard, Northwestern Energy customers are about to see a rise in their energy costs. In the wintertime, this can mean big bucks on your bill.
Last week utility regulators voted unanimously to allow Northwestern Energy to collect an extra 92 million dollars for electric and gas services. What does this mean to you, the customer? A quick peak at their website breaks it down like this:
The average residential customer using 75 kilowatt-hours a month will see around an $11.19 increase in their monthly bill.
Now, I'll admit, I have no idea how many kilowatt-hours I use a month, but most of Montana state isn't "average" in energy consumption in the winter months. Especially when it starts dipping into the negative degrees and stays there for months on end. I can definitely see this new upcharge being a heck of a lot more than that. So, what are some steps and programs we can use to help alleviate these new charges?
Energy Saving Steps
The Northwestern Energy site has a few suggestions. One is to make sure that your home is properly insulated. This is a big one for sure, not only for winter but keeping your home cool in the summer. A sign of poor insulation is cold floors and walls.
Make sure your windows are insulated. If you live in a fairly newer home or apartment, this shouldn't be a problem. However, if your place is dated, have a look at your windows. If they are not properly insulated you can pick up some heavy-duty plastic insulation to cover them this winter. It's fairly cheap and very effective.
My go-to is to dress in layers. Growing up in Montana, I'm sure we all know this common sense tip. Instead of moving that thermostat a few degrees, throw on a hoodie and get under a blanket.
This is one I didn't even think of. Checking the temp on your fridge and freezer to make sure it's not "overworking" itself. Your refrigerator should be set around 37-40 degrees, while your freezer should be 0-5 degrees.
Low Income Home Energy Assistance Programs (LIHEAP)
Applying for Energy Assistance is fairly easy, and can definitely alleviate some financial hardship in the upcoming months.  First, see if you qualify HERE.
According to this year's Farmer's Almanac, it looks like we could be in for a very cold fall, and winter. Hopefully, some of these tips help you save some hard-earned money, and help keep you and your family a bit warmer this year.
28 Missoula Businesses That Opened, Changed Ownership, or Changed Location
Yes, there were quite a few Missoula businesses that have closed in the last two years. But what about the Missoula Businesses that opened?