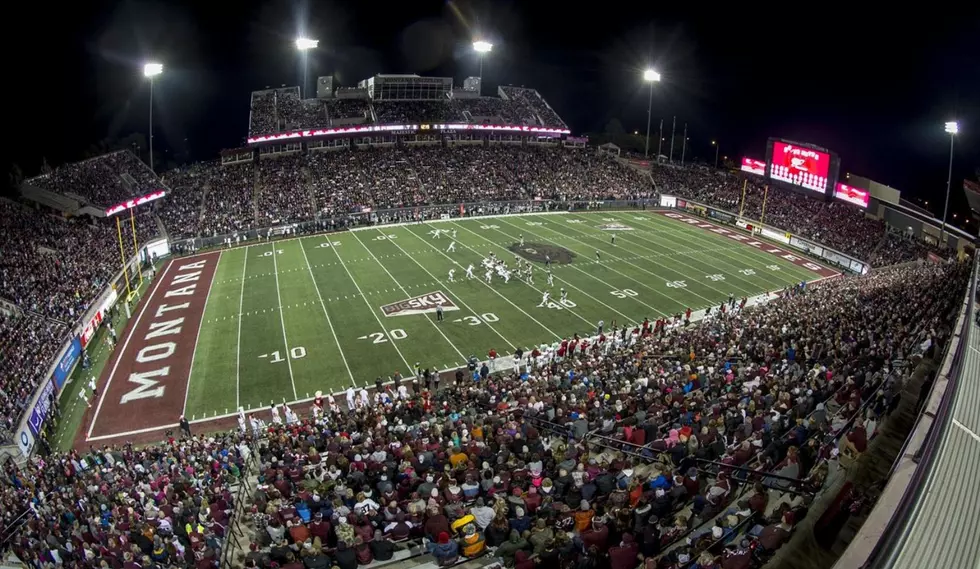 Montana Griz Plan On Full-Capacity Games In The Fall
Image courtesy of U of Montana Athletics
Next week, the Griz are finally set to play their first game of football since the fall of 2019. They're moving forward with two one-off games for the spring on April 10th and April 17th, but it's going to be a bit different than usual. For one thing, they're limiting capacity to about 5000 people for each game (and if you want to see if you can be one of those 5000 people, ticketing info is right here).
But in the fall, when the actual season rolls around, it looks like the team is planning on a bit more than that. Actually, according to the University of Montana Department of Athletics, they're fully expecting to host games at Washington-Grizzly Stadium at their full capacity of roughly 26,000 fans beginning in the fall.
And it makes sense - as more and more people are getting the vaccine, it's becoming safer to open more stuff up every day. As we're slowly but surely getting back to normal, I can only imagine the energy of a fully sold-out crowd at a Griz game when football is finally back. It's gonna be absolutely insane.
Another change that'll be happening this year: all football tickets will be digital starting with the new season to keep things moving faster at the gate. For more on that, and other ticketing details, you can visit the Griz's website.
Are you excited to get back to cheering with 26,000 other fans and watch the Griz play some football for the upcoming fall season?
CHECK IT OUT: 100 sports records and the stories behind them