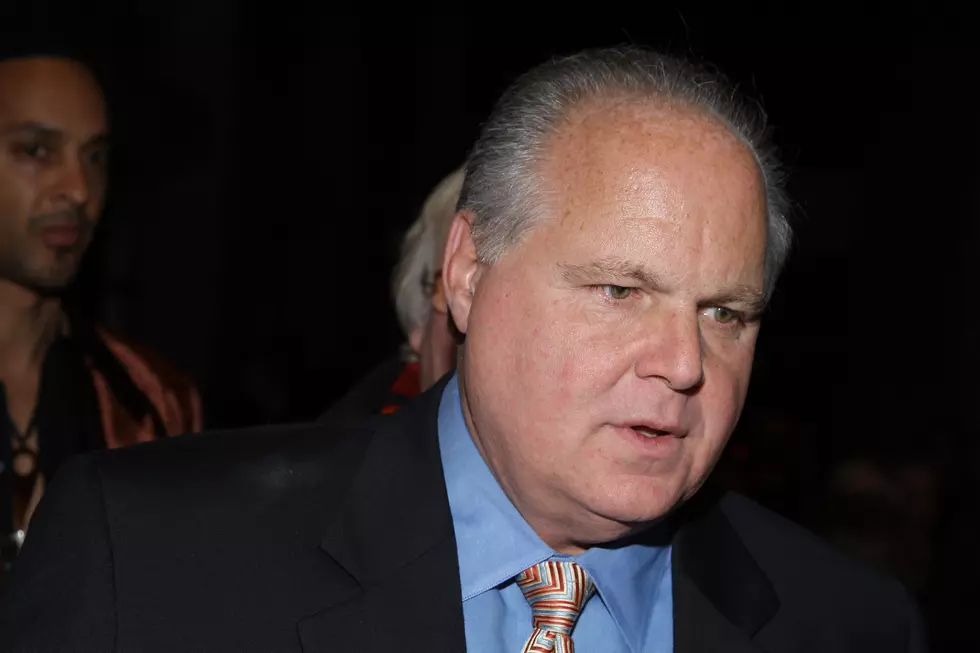 Missoula Residents Speak Out About Rush Limbaugh's Passing
Stephen Lovekin / Staff
There has been a tremendous outpouring of emotions about the passing of KGVO's Rush Limbaugh. Here is just a sampling of what some Missoulians had to say.
"There will be a big hole in talk radio. A marvelously inciteful and fluent man. He had a gift for cutting to the core of issues." RW
"I started listening to Rush in Sacramento when he just started his local show. I feel we have known each other for 35 years. Miss you already Rushbo." CH
"I think he was a genius in building his show's appeal. I listened to him in the early days and he was entertaining. As the years went by he weaponized all his routines and got meaner and meaner. I guess he was the hero some of us deserved but I don't think he built anything except his own ego."  DC
"rl...was beyond worthless...a racist..bigoted..right wing nut rethug...the world will be a better place without his evil bs..." BM
"He referred to a teenage Chelsea Clinton as "the White House dog." Honestly, some people take pleasure in cruelty and get some pathological rush from it, pun intended. Limbaugh did. Should we mourn the Eugene McCarthys of the world? People like them are simply miswired psychopaths who think everything that comes from their mouths is worth saying simply because they CAN say it. The feeling we have when they die should be relief resulting from their permanent silence." JB
"I have been an ardent intentional listener since 1996. He educated with out lecturing. I loved how he treated every caller with great respect. He was excellent at pointing out liberal hypocrisy.  The principles that he taught,  about limited government,  personal responsibility,  growing individual liberty, will be true and relevant forever. His loss is huge, he will be missed every day. I hope to hear his words repeated often by those that will carry the torch for American greatness into the future." RB
"Sympathies to his family and friends.
He single handedly remade AM talk radio into what it is today.
Love him or hate him, it can't be denied." TH
"Looks like another neo-fascist will be eating lunch in hell.
Good riddance to bad rubbish." SJW
You can read the rest of the comments (and add your own thoughts) to the Facebook post below.
LOOK: Just some of the photos that capture the historic year that was 2020