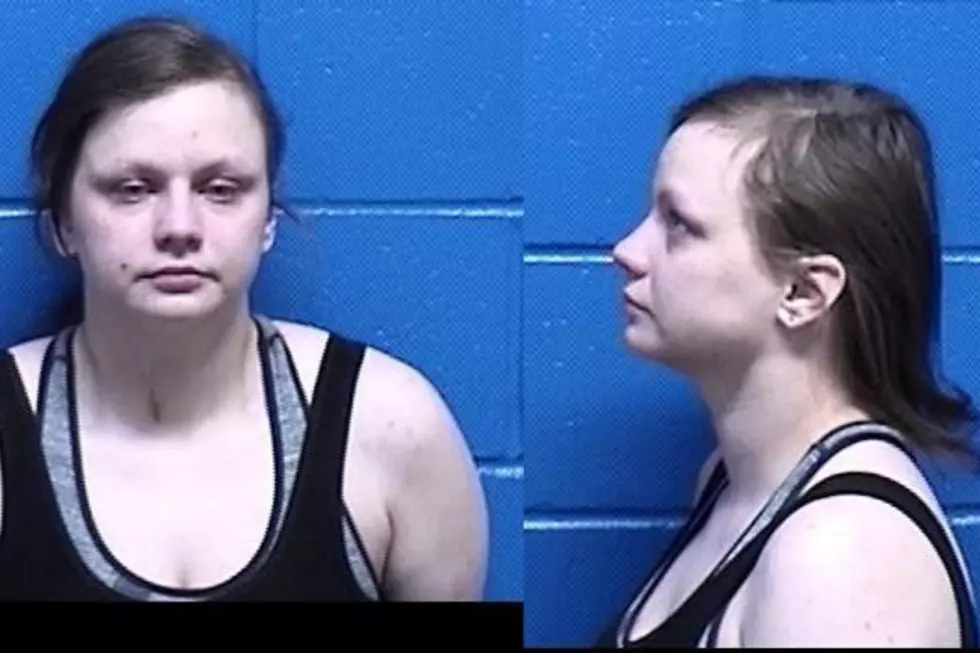 Missoula Police Arrest Woman for Having Heroin Again
Photo Courtesy of the Missoula Jail
At around 11:00 p.m. Wednesday, a Missoula Police officer was travelling westbound on Ernest Avenue. According to Police Public Information Officer Travis Welsh, the patrol office noticed something suspicious in a nearby vehicle.
"He observed a vehicle on the side of the road with a dome light on," Welsh said. "As he continued past, he noticed there was a person in the driver's seat who appeared to be hunched over towards the center console. The officer backed up and made contact with an adult female who was in the driver's seat. The officer observed her appearing to load a syringe with what appeared to be an illegal substance."
The officer identified the woman and took her into custody.
"The officer identified the adult female as 23-year-old Amy Finsaas," Welsh said. "After investigating, the officer placed her under arrest for possession of dangerous drugs and criminal possession of drug paraphernalia. The investigation revealed that the syringe had been loaded with an opiate that was later determined to be heroin."
Back in June, Finsaas was arrested for trying to provide a fictitious urine sample for a drug test. According to court documents, Finsaas brought a bottle that she admitted contained a friend's urine. Finsaas told law enforcement that she had used heroin and did not think she would pass the drug test. On November 3, 2018, she was arrested after police found a syringe loaded with heroin.