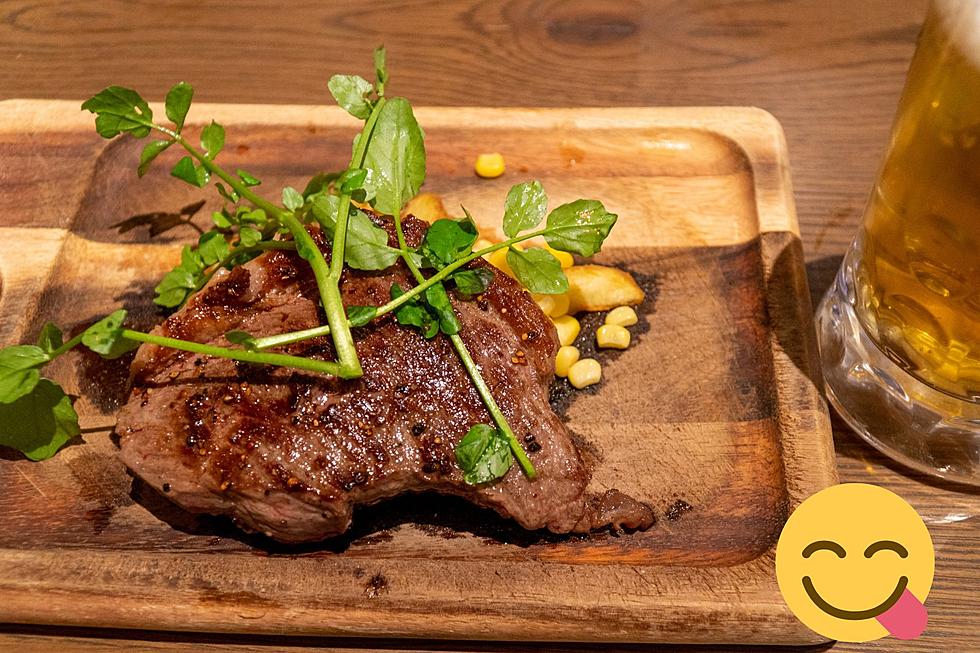 Best Missoula Beers to Pair with Your Steak
Canva
Steak is practically its own food group here in Montana, and for good reason— it's delicious. As a beer drinker, I've always envied wine enthusiasts for having instructions on what to order based on each entree printed right on the menu. Without any guidance I chose a beer at random, and while it never ruined a meal, I wished I could drink something that would actually enhance it. So instead of learning to like wine (bleh) I've done the research to find what Missoula beers would pair best with steak— here are 6, listed by types of beer commonly paired with steaks:
Brown Ale
Don't necessarily worry that the rich flavor of a brown ale will overpower the taste of of your steak, actually the contrast of flavors can be complimentary. My favorite Missoula brown ale is Moose Drool from Big Sky Brewing which is "light on the palate." and has a "subtle coffee and cocoa notes balanced with a pleasant bitterness."
Imperial Stout
Imperial stouts are a good choice for similar reasons as brown ales, but with a stronger taste providing a greater contrast. That might go particularly well with "with heartier, meatier cuts of steak that are tough, more medium to well done, and with fat" according to a food scientist in an interview with MEL Magazine. According to Big Sky Brewing's website, you'll find their Ivan The Terrible "is rich, complex and intense. Sifting through the darkness you will find flavors of dark chocolate, dried fruit and bourbon."
Oatmeal Stout
Draught Works Missoula Brewery's Gwin Du (pronounced "Gwin Dee") is a "A historic blend of roasted barley, black and chocolate malts produce a smooth stout with notable dark chocolate and coffee aromas" according to their website, which also reads that this beer is great to pair with beef and smoked meats, as well as other foods.
IPA
An IPA can be the right beverage for a particularly flavorful or spicy steak. KettleHouse Brewing's Shady New England IPA is "purposely hazy and oh-so juicy because we use hops that showcase a tropical fruitiness that leaves no bitterness at the end" according to their website.
Pale Ale
For less flavorful steaks, choose a beer with a less-intense flavor that won't clash. KettleHouse Brewing's Fresh Bongwater, which is "great for parties where mass appeal is desired" according to their website, so this might be a great choice when you're having guests.
Cream Ale
Another option for less-flavorful steaks is a cream ale, tasty without taking the center stage of of your palate, so to speak. I'd recommend Draught Works Missoula Brewery's That's What She Said Cream Ale, which is not only smooth, but it has a hilarious name and that counts for something too.
10 Best Steakhouses in Montana
If you live in Montana, you have to love a good steak dinner now and then. Luckily, here in Montana, we have steakhouses that spread far and wide throughout the state. If you are traveling through Montana or vacationing around the state, give one of these places a try.
30 of Montana's Best Breweries
Looking for a quality craft beer in Montana? You should check these places.