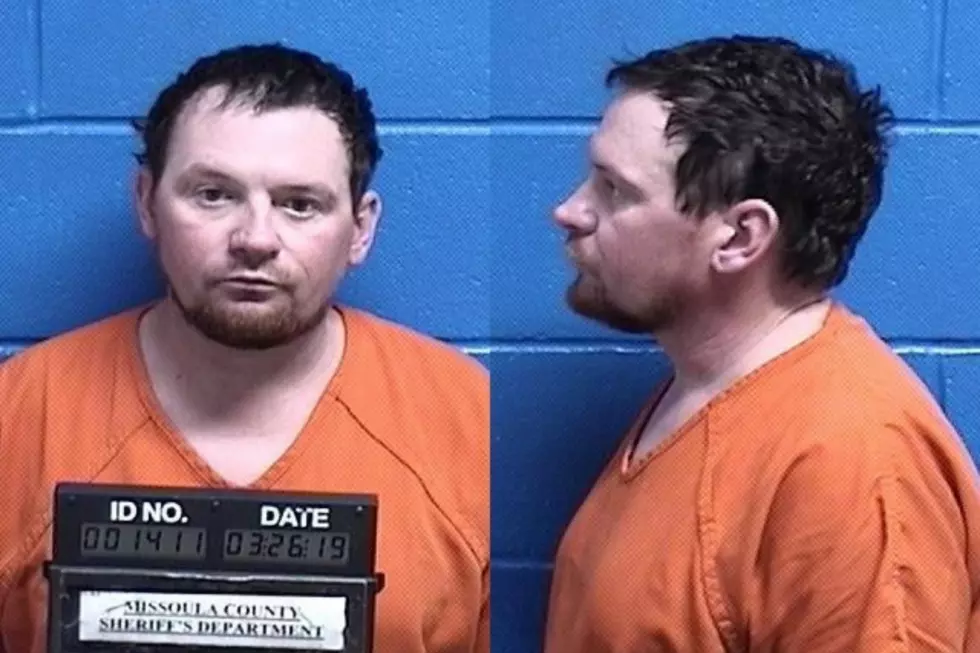 Man is Arrested for the Same Meth Crime Less Than Two Weeks Later
Photo Courtesy of Missoula Jail
At about 2:00 a.m. on Sunday, a Missoula Police officer was on patrol and observed a suspicious vehicle near the intersection of Bancroft and 34th Street. According to Police Public Information Officer Travis Welsh, the officer noticed the vehicle parked off the street and there were two males standing by the open trunk.
"The officer turned around and continued to make observations as the vehicle left this off-street area and began traveling away," Welsh said. "The officer followed the vehicle and it soon became aware that there was a patrol car behind it. It started to make random turns, pulled into curbed parking areas, and turned off its light really quick. The vehicle then pulled back out into traffic."
Welsh says the vehicle continued to make erratic turns and pulled into different parking lots. The officer eventually made contact with the occupants in a parking lot near the intersection of McDonald and Brooks Street.
"The officer made contact with two males who initially got out of their vehicle and refused to follow instructions," Welsh said. "Another officer arrived and both were secured. It was soon discovered, after one of the males gave consent for the officers to search their car, that there was evidence of narcotics in the vehicle."
38-year-old Zachary Putman was identified and taken into custody. He is currently being held for felony criminal possession of dangerous drugs. Putman was arrested for the same meth related crime less than two weeks ago.