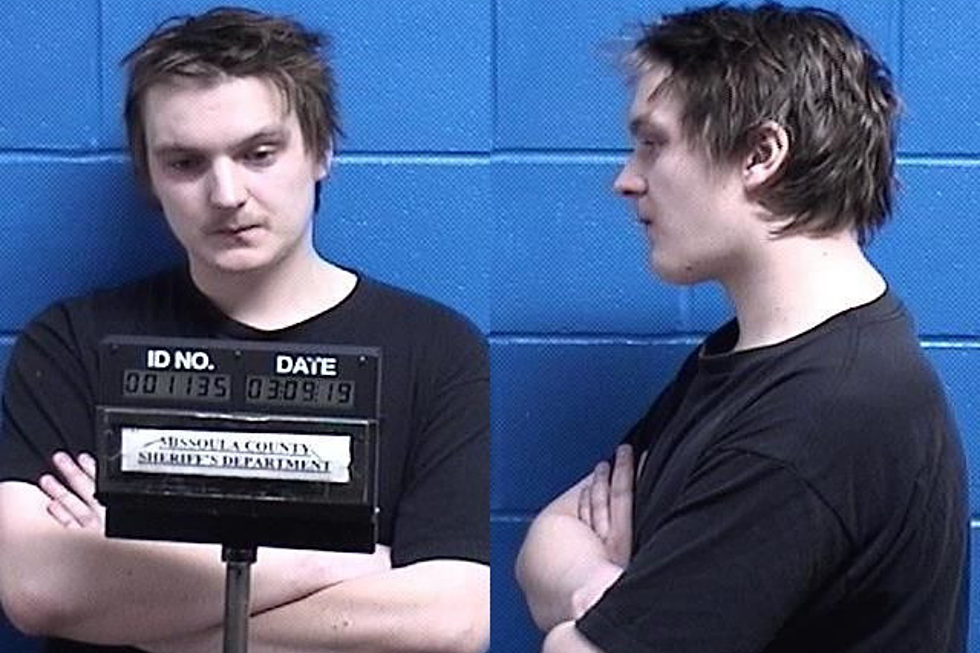 Man Gets Nabbed For Pulling A Knife During A Road Rage Incident
Photo Courtesy of Missoula Jail
At about 6:45 Saturday night, Missoula Police received a call from a male who claimed that he had been a victim of a road rage incident. According to Police Public Information Officer Travis Welsh, the male said the incident had just occurred in the Orange Street underpass.
"An officer made contact with him in the 900 block of North Orange Street," said Welsh. "He related that while northbound through the tunnel on Orange Street, he had been followed very closely by another vehicle to the point where he felt it was unreasonably close. He tapped his brakes to notify the other driver to slow down a little bit and to give him some more room, but the vehicle continued to follow very closely."
Welsh says when the victim got to the north end of the underpass, he turned in to a nearby parking lot and the other vehicle followed him.
"Both drivers exited their vehicles and our complainant reported that the other male approached him in an aggressive manner, while taking out a folding knife and threatening him with it," Welsh said. "The male then left the scene, but the victim was able to take photographs of him and his vehicle. The photographs included the man's license plate and responding officers were able to trace that back to a residence."
Officers located 22-year-old Chandler Reese and arrested him for felony assault with a weapon. No injuries were reported.