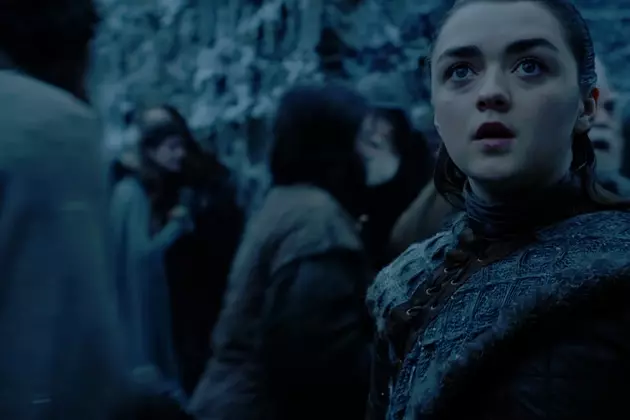 LOL, Somebody Left a Starbucks Cup in a 'Game of Thrones' Shot
HBO
Somebody's in some espresso-soaked hot water: Game of Thrones fans noticed during Sunday night's (May 5) episode that the HBO production accidentally left a prop in a critical shot that certainly did not belong there.
Yep, amid the series' typical broadcasting of dragons, swordfights and gore, a Starbucks cup was conspicuously planted on a table in the final season's "The Last of the Starks" episode, hawk-eyed viewers noted.
"my favorite show in the entire world forgot a STARBUCKS COFFEE CUP ON THE TABLE WHILE FILMING," avowed viewer @Zone tweeted after the episode aired, prompting other die-hards to pile on in grande fashion.
"Fun Fact: Starbucks was originally called "Starkbucks" and was founded shortly before the Battle of Winterfell," one GOT buff joked, while another noted "It's winter, they need some starbucks to stay warm and energized."
And, of course, the memes followed:
As Vulture pointed out, for context: "If you fast-forward to 17:39 to where Dany, Jon, Tormund, and their merry band of pals are hangin' out, a Starbucks coffee cup is clearly visible on a table. Yes, this season took two years to make in a strive for perfection."
There are only two episodes left in the Game of Thrones' final season — the finale will air May 19 on HBO.
Then & Now: The Cast of 'Game of Thrones'