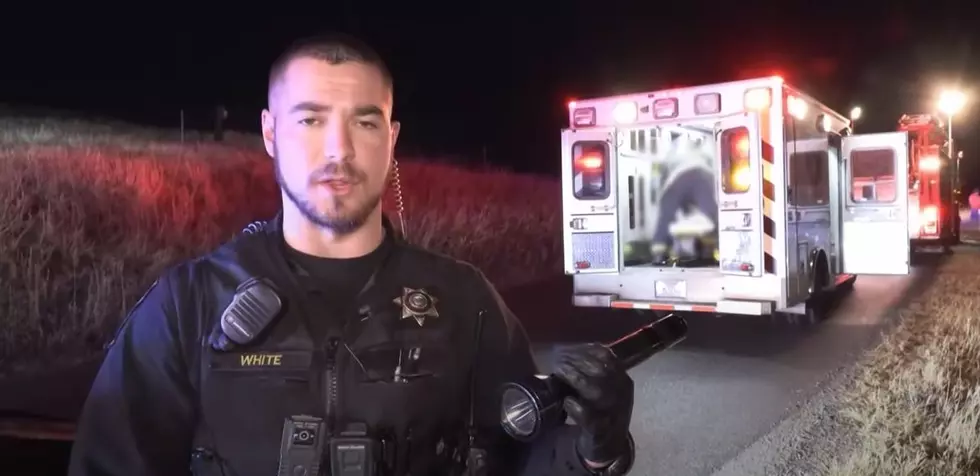 Live PD Is Coming Back to TV – Will it Return to Missoula?
A&E via YouTube
You may remember a while back that Live PD, an A&E series that followed police officers in different parts of the country, ended up following the Missoula County Sheriff's Department for an entire season - and the results were pretty wild.
You may also remember that the show, despite its popularity, was cancelled in 2020 in the wake of the George Floyd murder and the ongoing protests against police brutality.
It's been just about two years since the show was cancelled, but it looks like Live PD is staging a comeback - although under a slightly different name.
Live PD is Returning as On Patrol: Live
The Hollywood Reporter states that all of the same people behind the camera - including host and executive producer Dan Abrams - have worked out a deal to bring the show back, although it's in a different form now. The show will now be called On Patrol: Live, and you won't catch it on A&E anymore. Now, you'll be able to find it on Reelz, an independent cable and satellite channel. Despite the changes, it seems like this will be essentially the same show.
So, what does this mean for Missoula?
Will On Patrol: Live Return to Missoula for Filming?
There have been no locations given as to where On Patrol: Live might go to film just yet. One of the features of Live PD is that they were following different police departments in every season, so I'd guess that since Missoula has already been covered, the producers will move on to another town.
But you never know, Missoula was a popular location when Live PD was filming here, so much so that the show actually extended their stay to keep doing some filming. We'll see what happens as On Patrol: Live gears up to film its upcoming season.
WOW! Photos from the Newly Opened Missoula Airport
The wait is over and the new terminal at the Missoula Montana Airport opened June 8, 2022. Get a peek inside from the perspective of a passenger.
24 Missoula Businesses That Have Closed in the Last Two Years
A large amount of Missoula businesses have closed over the last couple of years for a variety of different reasons. Retirement, COVID-19, changes in ownership.....here's a list of 24 businesses that we've lost.
The 14 Best Places in Missoula to Take Visitors From Out of Town
We asked locals where they like to bring visitors when they take a trip out to Missoula - and here's what they came up with.