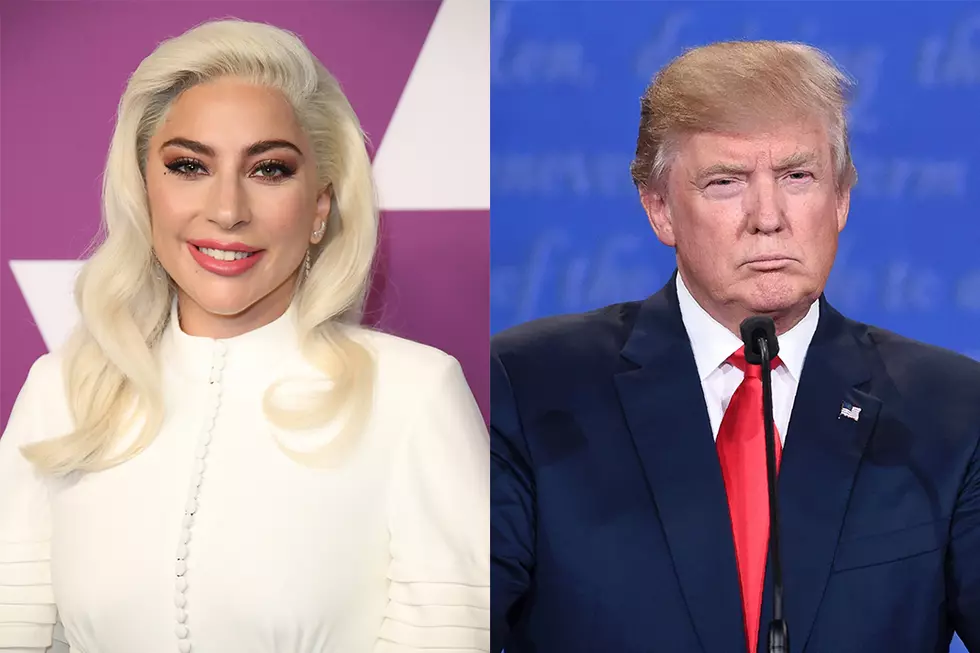 Lady Gaga Rattles Trump, Announces Performance for Biden's Final Campaign Event
Dan MacMedan and Saul Loeb/AFP via Getty Images
Trump shaded Gaga after the "Bad Romance" singer excitedly shared that she will be appearing and singing at a drive-in rally for Joe Biden in Pittsburgh, Pennsylvania tonight (November 2).
"Good morning PENNSYLVANIA! I'm so excited to see you today and SING for you!!!!!!! I believe in YOU & I!!!! Let's talk about what America looks like with a KINDER President. WE NEED EVERY VOTE ... I'm with @JoeBiden —Lets go 24 hrs!!!!! PUSH!!!!!" Gaga wrote on Instagram and Twitter.
Following her announcement, the Trump campaign released a statement that read: "Nothing exposes Joe Biden's disdain for the forgotten working men and women of Pennsylvania like campaigning with anti-fracking activist Lady Gaga."
The statement called Gaga's appearance at the drive-in rally a "desperate effort to drum up enthusiasm for [Biden's] lackluster candidacy."
At 2 AM on Monday morning, Trump tweeted, "Just learned that Sleepy Joe Biden is campaigning in Pennsylvania with Lady Gaga, a proud member of 'Artists Against Fracking.' This is more proof that he would ban Fracking and skyrocket your energy prices…"
He continued, "#LadyGaga MOCKS #Pennsylvania AND IS AGAINST FRACKING! Good move Biden! Actually, Thank You! #Election2020 #Trump2020"
She added, "What is a fracking? Keep your jobs PA. I'm telling you no matter how you feel, your future is still in your hands with this vote."
According to recent polls, Biden holds a lead over Trump in Pennsylvania at the time of this article.
Stars Who Voted for Joe Biden in 2020