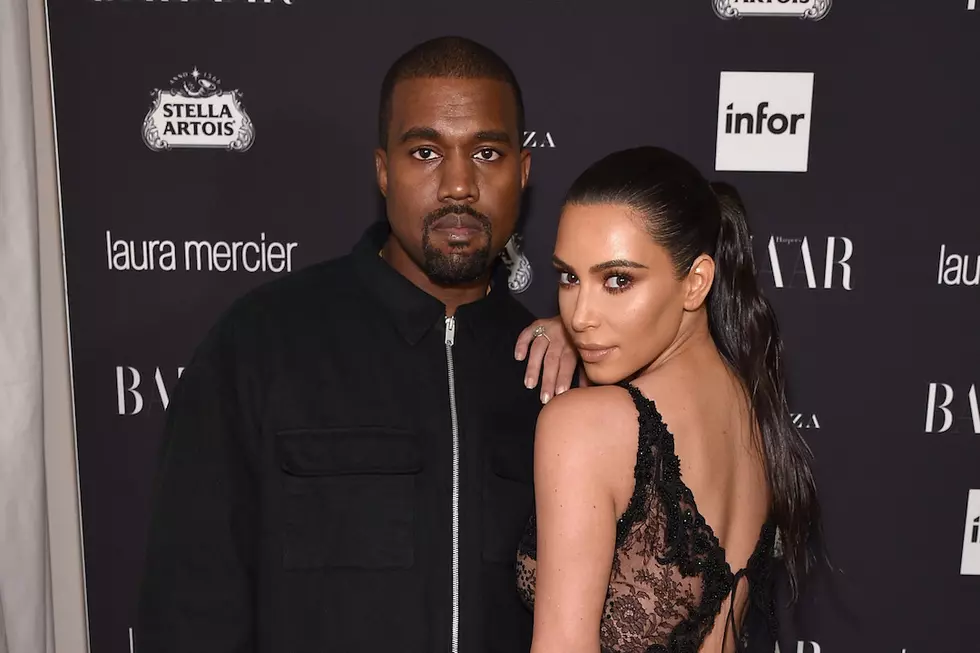 Kim and Kanye West Go Against Kardashian-Jenners on 'Celebrity Family Feud'
Bryan Bedder, Getty Images for Harper's Bazaar
Kimye had a real family feud on their hands last night.
Apparently, the show's production squad was in a rush to find another rival team for last night's taping after the Hiltons reportedly bailed out just four days earlier, insiders told TMZ.
According to sources who spoke with TMZ exclusively, it was affirmed that both Kathy and Paris Hilton agreed to play, but patriarch Rick Hilton pulled out of the production as he felt his involvement on the show would come off "thirsty." Paris' younger sis, Nicky, shared her father's sentiments and opted out as well, as did Barron and his fiancée, Tessa Gräfin.
In lieu of the Hiltons, the Kardashians-Jenners accepted the challenge against Team West (consisting of Kanye, Kim, and her best friend, Jonathan Cheban), who all engaged in a war of wits on the long-running hit game show, in which members of each team play to raise money for their chosen charities.
Kim couldn't hold back her excitement and shared a number of behind-the-scenes Snapchat videos of her family backstage and the show's set in between filming takes.
"If you guys don't know, Kanye and I are the biggest fans of Family Feud," the Keeping Up with the Kardashians star said enthusiastically. "Kanye said he's waited his whole life for this moment, Family Feud. We're playing against the Kardashian Jenners vs. the Wests. And I have a really good feeling about this, that we're going to win."
Of course, members of the rival squad, Khloe and Kendall, let the KKW Beauty magnate know they weren't going down without a fight. Both sisters looked primed and ready for battle while striking a pose on Khloe's Snapchat.
The studio audience was in for a surprise when the Wests and Kardashian-Jenners hit the stage, as the crowd had no clue who would be playing during a given game. However, thanks to Kim's anxious Snapchat habit, the cat's officially out of the bag.
Celebrity Family Feud is anticipated to return this summer on ABC.
PopCrush Presents: The New A-List