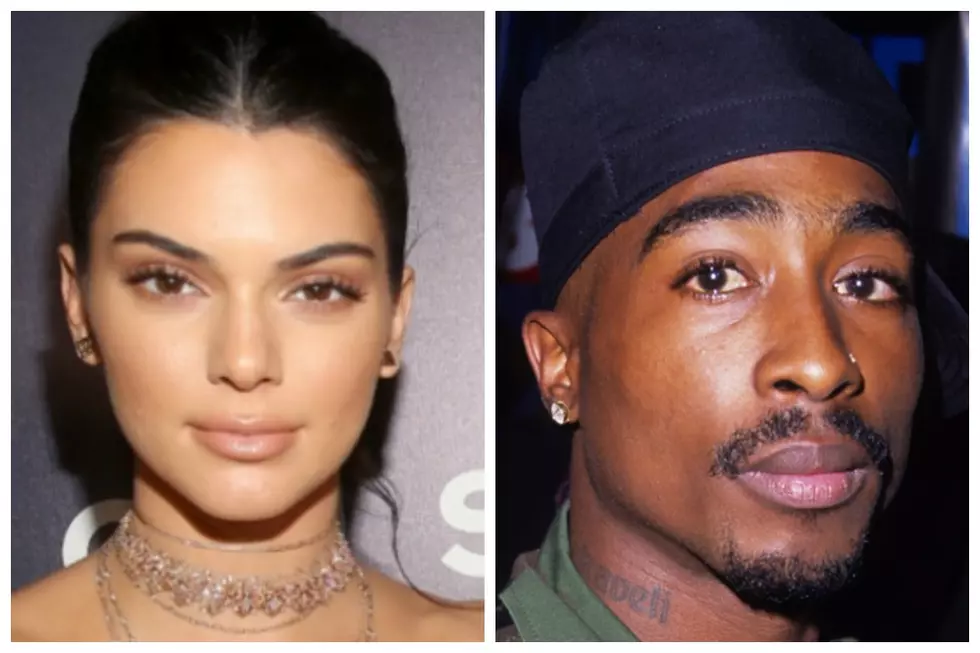 Kendall Jenner Faces Yet Another Lawsuit Over That Terrible 2Pac T-Shirt
Jesse Grant, Getty Images/Steve Granitz, WireImage
Back in June, Kendall and Kylie Jenner decided that it'd be a good idea to plaster their faces on Tupac Shakur and Notorious B.I.G. pictures and sell them on t-shirts for $125 each. It wasn't.
The Jenners ended up facing a lot of backlash and got called out by Biggie's mom, Voletta Wallace, who called the shirts "exploitation at its worst."  The ill-advised shirts also further strengthened the common argument that they've made a living from appropriating black culture. Then came the lawsuits.
According to TMZ, Kendall Jenner's company is being sued by yet another photographer, Al Pereira, who took the iconic 1993 picture of Pac, Big, and Redman that was used on one of Jenner's designs (Jenner's version crops out Red). Pereira says that Jenner didn't have the right to use the picture for her poorly thought out shirts, which were quickly pulled after the backlash began pouring in, and prompted Kylie and Kendall to apologize for offending everyone.
While Kendall's team hasn't responded to this latest lawsuit, time will only tell if there are more lurking on the horizon.
Worst to Best: Every 2Pac Album Ranked