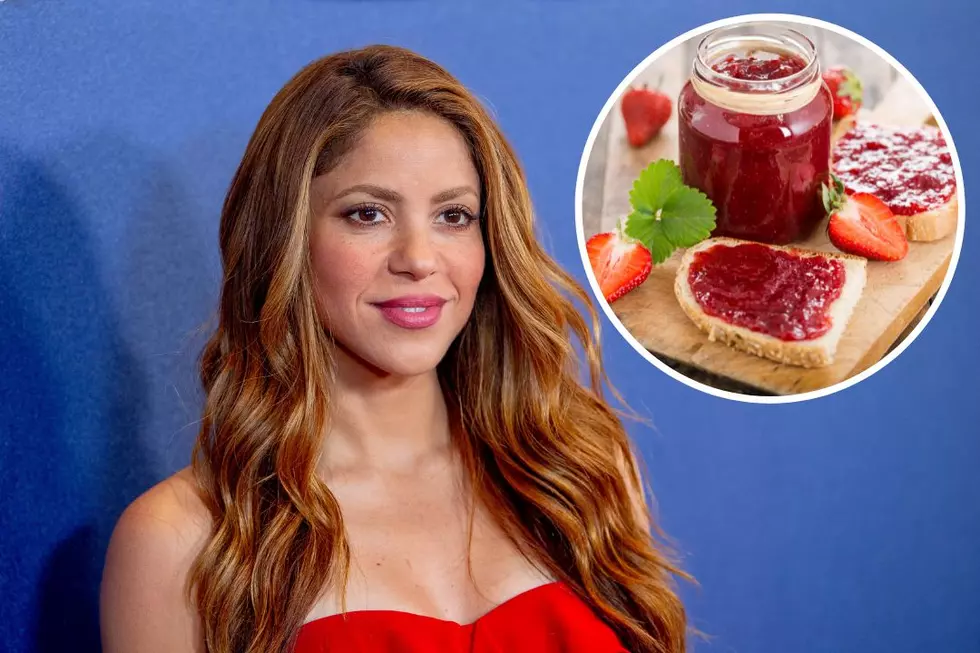 Shakira Fans Are Convinced Singer Found Out Ex Was Cheating Because Her Favorite Jam Was Eaten
ThinkStock / Roy Rochlin, Getty Images
Fans are buzzing about Shakira's new breakup track, which is seemingly about ex Gerard Pique.
The unconfirmed rumors are especially fascinating to fans because online theories about how the singer discovered Pique was allegedly cheating all point to a jar of strawberry jam.
The jam theory originated in the South American media, according to The Mirror.
According to Show News Today, internet sleuths first made the connection watching Shakira's "Te Felicito" music video, which shows her opening a fridge to find the head of collaborator Rauw Alexander.
When questioned about the shot in an interview with British show This Morning, Shakira said, "To find out the truth, so I go to the refrigerator."
According to a report by Spanish TV program Socialite, per Show News Today, Shakira supposedly found out about Pique's reported unfaithfulness because she noticed her favorite strawberry jam, which only she in her family eats, had been depleted when she searched her fridge one day.
Watch Shakira & Rauw Alejandro's "Te Felicito" Music Video:
On TikTok, one fan shed more light on the unconfirmed theory, claiming some of the song's lyrics "were specifically meant for Clara [Chia, Pique's new reported girlfriend]."
"This is for you to be mortified / To chew and swallow, swallow and chew," a translation of Shakira's Spanish lyrics read.
According to the fan, the lyrics refer to Shakira discovering the depleted jam and other missing food in her kitchen, which supposedly led her to find out about Pique's alleged affair.
Shakira and Pique met on the set of her "Waka Waka (This Time For Africa)" music video in 2010. They officially began dating in 2011.
Shakira and the soccer star separated in June 2022 after 11 years together. They have two children.
According to reports, Pique has been in a relationship with Chia, 23, since October 2022.
26 Celebrities Who Were Caught Cheating