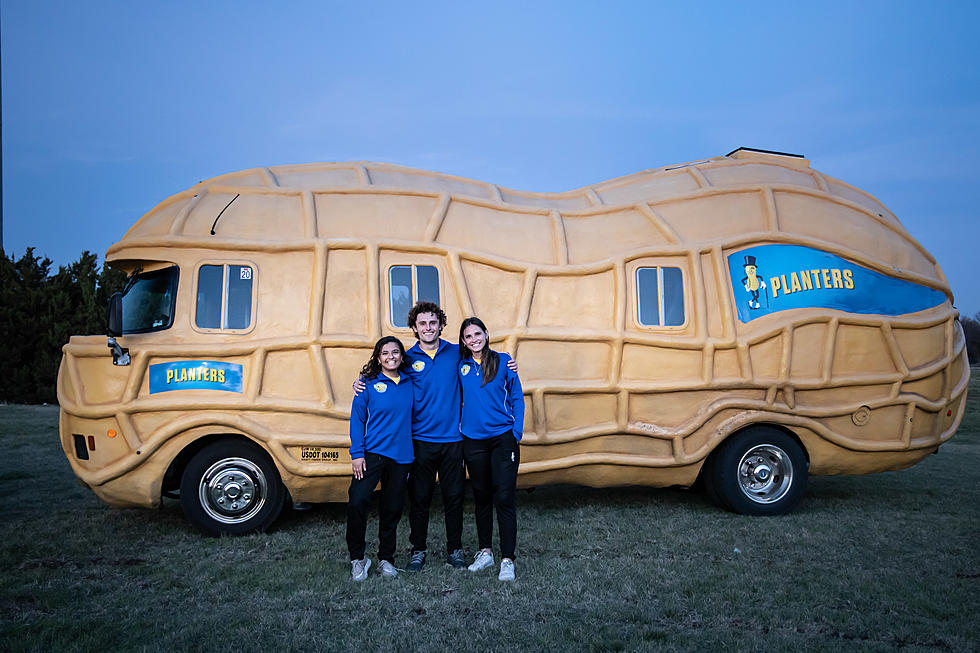 Here's Where The NUTMobile Will Be In Missoula Today
Danny Holton
You may remember that yesterday, I wrote a story about the Planters NUTMobile, and how it had been spotted in Missoula this week - I said that nobody knew when or where the NUTMobile would be, and that it would be driving around, surprising people along the way.
Well, guess what? One of the drivers of the NUTMobile saw the article and heard me talking about it on the radio, so he called me up to give me an inside scoop for all the Nut-heads out there in Missoula. (Is that the name for NUTMobile fans? We may have to workshop that.)
Anyway, he let me know that the NUTMobile would actually be making a stop at Big Dipper today from 4 PM to 8 PM, and Mr. Peanut will be there (in his full form, so not the Baby Peanut we were seeing in commercials a while back - this is the real deal!)
And if you miss the NUTMobile at Big Dipper, like I said in my other article, the NUTMobile will also be stopping at Highlander Beer on Sunday from 2 PM to 6 PM. But if you miss THAT one, you're out of luck. That's their last stop in Missoula and they'll be hitting the road and heading out to Bismarck, North Dakota.
Looking to take a picture with a car shaped like a giant peanut? You'll either have to head to one of these two events or you'll just have to hope you catch them while they're driving around. And you should take advantage now - who knows when the NUTMobile will come through Missoula again?
LOOK: What are the odds that these 50 totally random events will happen to you?
Stacker
took the guesswork out of 50 random events to determine just how likely they are to actually happen. They sourced their information from government statistics, scientific articles, and other primary documents. Keep reading to find out why expectant parents shouldn't count on due dates -- and why you should be more worried about dying on your birthday than living to 100 years old.