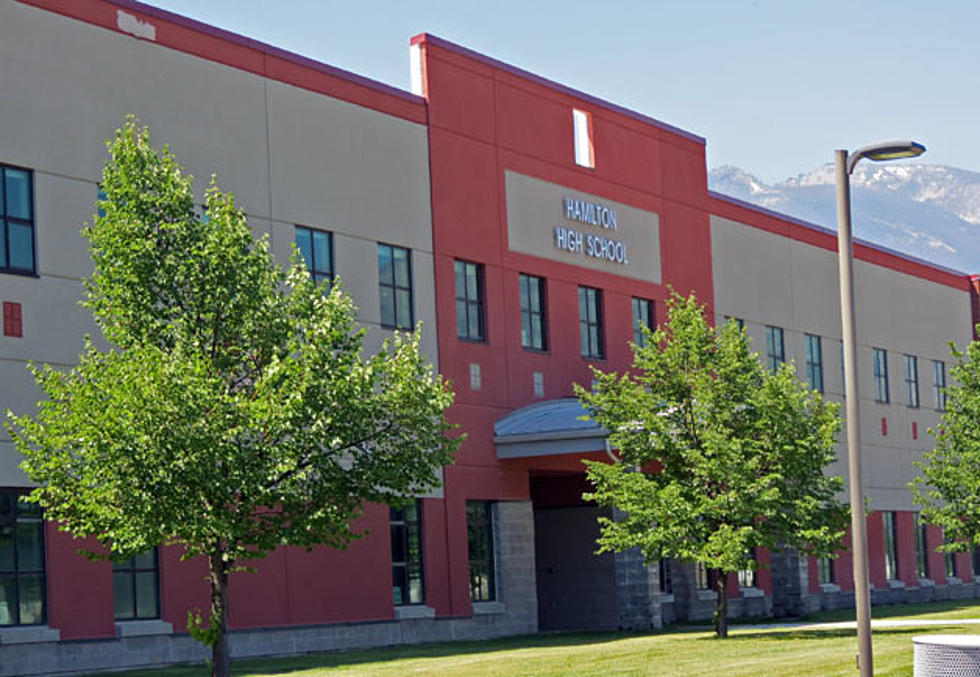 Hamilton High School Prepares for Fall Sports and More
Hamilton High School. (KLYQ File Photo, Townsquare Media)
If you have Hamilton High School students participating in fall sports, tonight's meeting is important. The seasonal meeting for parents and athletes will go over the general participation rules and then the individual coaches will provide information about each sport's practices and a look at the upcoming schedule for the Class A high school schedule. The meeting at the Hamilton High School Athletic Complex is for those playing in football, soccer, cross-country, golf, volleyball and those who will be cheerleaders. It starts at 6:30 p.m.
And the time is now for high school sports with practice sessions at Hamilton starting this Thursday, August 12. By the way, every student should have had their sports physical by the time they start the organized practice.
Meanwhile, the Hamilton High golf team will be on the road before classes start. The team will be at Butte Monday, August 16, at Dillon on August 17 and at the Old Works Course in Anaconda on August 18. Football starts with Hamilton hosting Corvallis at 7 p.m. Friday August 27. That same day, the volleyball team will be at Ronan and soccer is on the road at Lockwood in Billings. The next day the Hamilton soccer teams will be at Laurel and cross-country runners will competing in the Corvallis area.
What about classes? The Hamilton schools will start classes - 4th Grade through High School on August 23 and Kindergarten through 3rd Grade on August 25th. The Hamilton School Board will be discussing the fall Re-opening Plan at their meeting this Tuesday, August 10. The meeting will include the Final Budget Hearing for the 2021-2022 budget year. Another topic they'll discuss will be air quality and how it affects student outdoor activities. More information is available at their Facebook page. The meeting can also be viewed on Facebook Live and Zoom.
LOOK: Stunning animal photos from around the world
From grazing Tibetan antelope to migrating monarch butterflies, these 50 photos of wildlife around the world capture the staggering grace of the animal kingdom. The forthcoming gallery runs sequentially from air to land to water, and focuses on birds, land mammals, aquatic life, and insects as they work in pairs or groups, or sometimes all on their own.