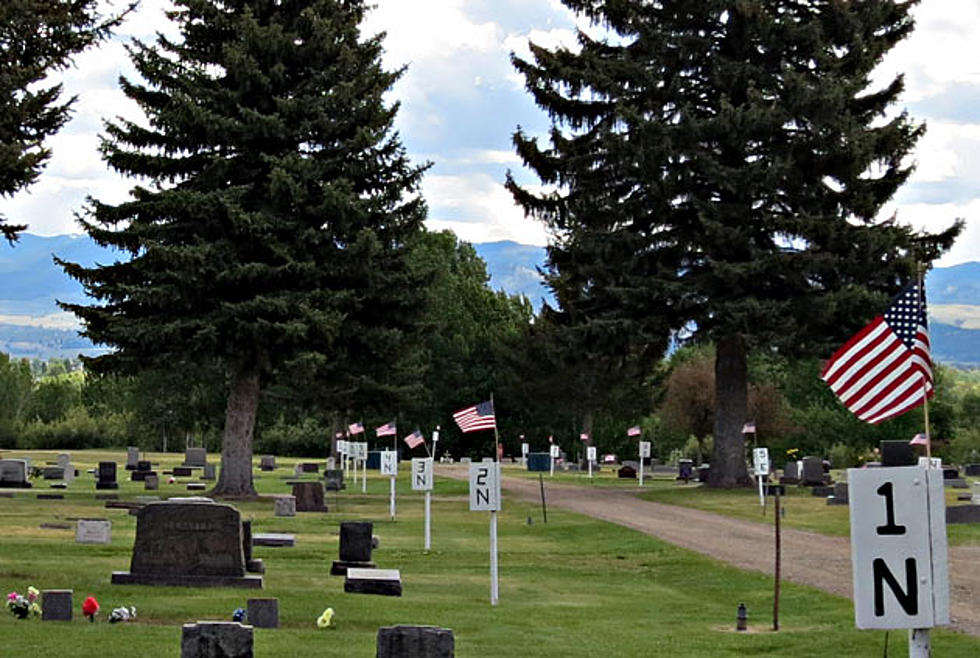 Hamilton Cemetery Graveside Crosses For Memorial Day
Flags at cemetery. (KLYQ File Photo, Townsquare Media)
Each Memorial Day, Hamilton's Riverview Cemetery west of town is filled with American flags, along with over a thousand small crosses that designate graves of those who died in service to their country. The process of preparing the crosses and then getting them placed throughout the rows is done by members of Hamilton's American Legion Post 47. Past Commander Ruth Cook said 30 veterans' graves were added to the over 1,150 sites this year.
Saturday, May 29, volunteers are encouraged to help place the crosses, starting at 9 a.m. Ruth Cook will be at the cemetery pavilion with crosses and instructions for volunteers. You don't need to register ahead of time, just show up. The crosses will stay in place for a week, with removal scheduled for Saturday, June 5, at 8 a.m. and volunteers are again encouraged to help. The crosses will then be examined and prepared for next year. Ruth said the projects will be done rain or shine.
Ravalli Post 47 has three ceremonies on Monday, Memorial Day, in Hamilton. The first is at the Ravalli County Museum at 8 a.m., where wreaths will be placed at the World War One doughboy statue. There will be a short ceremony, a 21-gun salute and then the Post members will go to the West Main Bridge, where full military honors will again take place, including placing a wreath in the Bitterroot River in memory of those service members lost at sea. Following that, the Post will have full military honors and a short service at the Riverview Cemetery, just west of the bridge.
The Post also will be part of the Corvallis American Legion Post 91 Memorial Day parade that will start at 10 a.m. Memorial Day on the Corvallis Main Street. The public is invited to all ceremonies on Memorial Day.
LOOK: 30 fascinating facts about sleep in the animal kingdom
LOOK: Here are the best small towns to live in across America