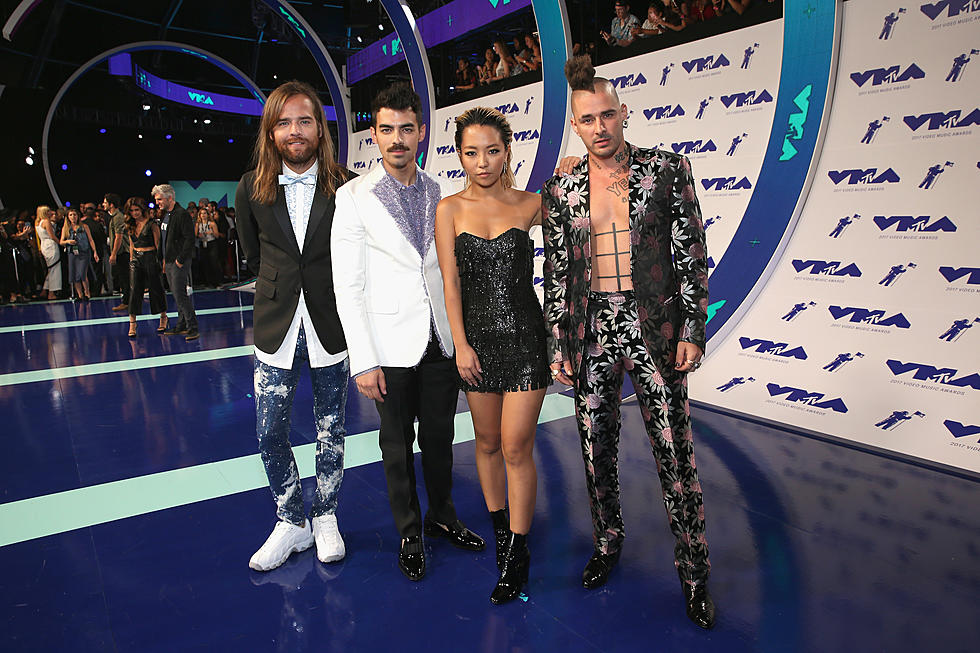 DNCE and Rod Stewart Boogie Down With 'Do Ya Think I'm Sexy' at 2017 MTV VMAs
Phillip Faraone, Getty Images
When the MTV Video Music Awards debuted in 1984, Rod Stewart kicked off the party with an epic performance. So what better way to honor that moment than to bring him back to share the stage with last year's VMA Best New Artist winners DNCE!
Sure, it might be an odd pairing at first glance. But DNCE released a remake of Rod's 1978 hit, "Do Ya Think I'm Sexy," only a few days ago.
The set took us back to Las Vegas where the band, dressed in their throwback threads and Joe rocking a Burt Reynolds 'stache, performed the song to a packed room of party goers. Highlighting the original vocalist on the track, Rod had a spotlight entrance and joined DNCE onstage. Eventually, the performance took everyone to the roof where they partied.
10 Surprising MTV VMAs Facts You Didn't Know:
2017 MTV VMAs: See the Red Carpet Looks